P&O Cruises Australia 2018 - 2019
Cruises from Australia to the South Pacific, New Zealand and secluded islands
P&O Australia
Founded in 1932 as one of the first companies offering tours Down Under, P&O Australia has developed into a reliable and experienced cruise line over the years. The company has received numerous awards for being the most trusted brand in Australia. P&O Australia currently operates 6 ships that leave from ports around Australia and New Zealand, making things very convenient. The newly introduced Pacific Eden and Pacific Aria have quickly gained the reputation of being the most stylish and modern ships in today's cruise industry. There's a wide range of restaurants to choose from on board these particular ships including the 'Dragon Lady' and 'Angelo's' Italian restaurant.
Not only does P&O Australia offer the opportunity to embrace night life, its kids' and family programme was marked by the 'Best for Family Travel' award in 2014. The cruise line is renowned for its fun atmosphere and budget base fare with many onboard additions. Meals in the 'Pantry', 'Plantation' and 'Waterfront' restaurants are included in the fare and so is the majority of onboard programmes and activities.
show more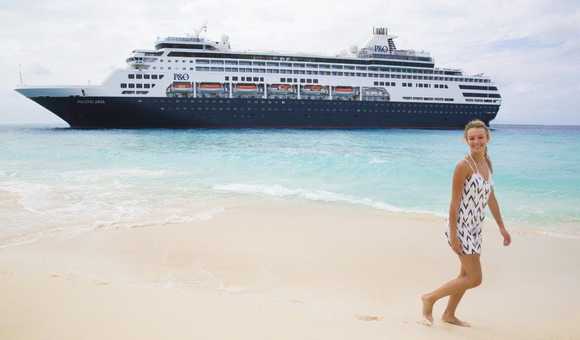 Our Expert Tips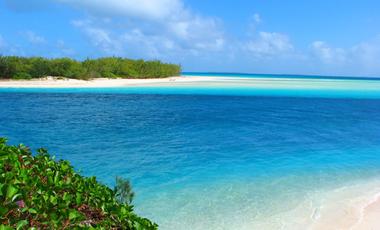 Nikki
Brisbane and New Caledonia
This 7 night cruise brings you from Brisbane return visiting New Caledonia and Vanuatu. There is also plenty of time to enjoy the time on board the beautiful ship, with 3 days cruising at sea.
Our advice:
The beautiful white sand beaches in Maré, New Caledonia are perfect for snorkeling in the crystal clear water and seeing the colourful coral! There are local markets in the area as well when you need a break from the beach.
---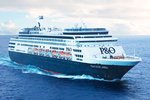 Brisbane - Brisbane
South Pacific
July 2018 - October 2019
---

Read more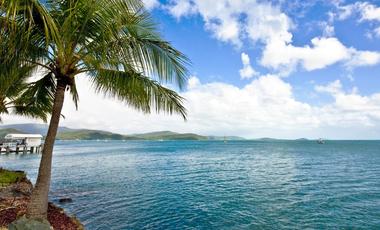 Harvey
Barrier Reef Discovery Sydney Return
Sail from Sydney and back on the stunning Pacific Eden. Spend 10 days visiting ports in your home country like Airlie Beach, Cairns, Port Douglas and more.
Our advice:
Willis Island is located in the Coral Sea and is the only island that is permanently inhabited. Take your time exploring and imagine what it would be like it have an island all to yourself! Or just relax on the beach - nothing wrong with that either.
---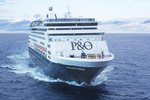 Sydney - Sydney
Australia
June 2018 - June 2018
---

Read more
P&O Cruises Australia 2018 - 2019
P&O Australia
British-American owned P&O Cruises is among the world's most reputable and largest cruise lines and has its headquartered in Southampton, England. It is operated in Australia under the P&O Cruise Australia brand from its operational headquarter in North Sydney, New South Wales. It is one of the oldest cruise lines in the world, named as Peninsular & Oriental Steam Navigation Company, and now forms part of the Carnival Corporation & plc. From May 2017 it will operate five cruise ships around the Australian waters. P%O cruises to over 80 different ports across Australia, New Zealand and throughout the Pacific Islands. In 2019 P&O will welcome their first ship specifically design for the Australian market: Carrying 4200 passengers and with a weight of 135,500 tonnes it will be the biggest ship in the AU fleet.
Meet the P&O Cruise Fleet
The P and O Cruises Australia fleet operates year round cruises from Australia to the South Pacific and New Zealand. The ships in their current flee include; The Pacific Dawn, Pacific Jewel, Pacific Eden, Pacific Aria along with its newest member to the fleet the Pacific Explorer which started operating under the P&O brand in May 2017.
Onboard the P&O Ships
The Pacific Aria has an innovative look with a modern and stylish interior. The Aria features a range of high-class restaurants and eateries including the traditional Angelo's Italian restaurant and the classical Waterfront Restaurant. The ship also features newly renovated staterooms with plus furnishings and ample storage space. Balconies, Suites and Penthouses aboard both the Pacific Aria and Eden will feature spa baths for ultimate relaxation. Guests can check out the stylish two pool decks on-board and shop for top-of-the-range products in the many shops on offer. Jewellery, fragrances, cosmetics, fashion and more can be found in this floating city!
Onboard the Pacific Jewel
The Pacific Jewel exceeds modern standards with its world-class dining options and on-board amenities. No one does food quite like P&O Cruises, and the dining experience on the Pacific Jewel is no different. Discover the mouth-watering menu at the Chef's Table and indulge in some of the best wines served at sea. The Salt Grill lead by world-class check Luke Mangan is a taste for the senses with an extensive menu of signature dishes from all over the world, including the famous liquorice parfait with lime syrup.
What's included in a P&O Cruise?
P&O offers its customers a great range of options when booking a cruise on one of their ships. Inside all cabins are an ensuite, air-conditioning, flat screen TV, safety deposit box, all towels and much more. Dining onboard the ships includes, amongst other, Breakfast in the ever popular A la carte Waterfront Restaurant, Lunch in the Plantation Restaurant and dinner in Angelo's. Entry into all bars, pubs and nightclubs is also included. If you're looking at being a little active on your cruise, then there are a great range of activities onboard to keep you entertained. The swimming pool on the main deck, fitness centre and a range of dance classes will keep you active. If you want something a little more relaxing, why not try out the trivia and game shows, cooking demonstration and board games. For nightly entertainment, one of the great evening production shows will keep the whole family entertained along with live music, party nights, game shows and adults-only sit-down comedy club. Whatever you're looking for on a cruise P&O has you covered.
Kids onboard a P&O Cruises Australia
P&O has a great range of activities and entertainment for kids: Onboard there are 4 age specific Kids Clubs which are supervised by the onboard professionals: The Turtle Cove (2-6 years), Shark Shack (7-10 years), HQ (11-14) and HQ+ (15-17 years). Within these clubs are a great range of activities and games to keep your children entertained throughout the cruise. In addition to the Kids Clubs are special theme parties, teen discos, scavenger hunts, Ipad activity sessions and much much more!
Book a P&O Cruise
The easiest way to book a cruise is to fill out the request form at the bottom of your favourite cruise or just give our cruise experts a call on 1300 887 590. Our experts can talk you through the process and if you're a first-time cruiser or a seasoned pro, they're there to answer all your questions and create your ultimate cruise holiday. For more great options on first-timer cruises check out our Cheap Cruise deals.