Holland America Line Cruises
Cruise among rich history & class while being taken to unique destinations all over the world.
Holland America Line
Holland America Line, one of the oldest cruise lines, has over 140 years experience in the cruise industry. Discover their 13 classic ships that offer captivating holidays around the world, which you can experience with our Fly Cruise Packages from Australia, or board the 'Maasdam', which spends most of her time in Australian waters.
As a Dutch company, they maintain their heritage and history while offering affordable, cost effective cruises with a elegant and sophisticated design. Holland America Line perfects the balance between their rich European roots, with modern design and entertainment.
Holland America Line, traditionally catered to older cruisers, now welcomes cruisers of all age demographic and cruising styles, including family cruising, with a broad range of activities for passengers to enjoy. Onboard a Holland America Line cruise, you can experience everything from video arcades to bingo halls, waterparks to wine tasting, ballroom dance classes and sports bars. This guarantees there is always something for each diverse member of your family or group.
show more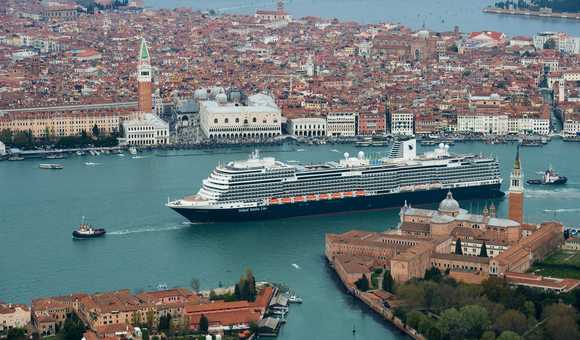 Holland America Line Cruises
Holland America Line
Holland America Line
Founded at the end of the 19th century, the prestigious Holland America Line cruise company possesses over 135 of experience which it utilizes to full effect to give potential passengers a veritable trip of a lifetime. This is reflected in the company's ethos which states, "Through excellence, we create once-in-a-lifetime experiences, every time".
This world renowned cruise line has defined the standards of cruising in recent decades and has promised to further refine them in the near future through their Signature of Excellence promise in which they plan to spend no less than half a billion dollars renovating the already magnificent 15 vessels in their fleet.
Destinations
Holland America Line carries an astonishing 750,000 passengers each year to all seven continents! It's no surprise that the prestigious Five Star Diamond Award has been bestowed upon this lauded cruise line. With the highest level of repeat guests in the industry and over 500 sailings a year to locations such as Alaska, Arabia, the South Pacific, the Caribbean, Hawaii, Antarctic (and many more), Holland America Line endeavours to exceed the expectations of passengers.
The variety of their sizable fleet enables Holland America Line to cater for the wishes of all potential passengers. Passengers looking for an intimate experience can book a cabin aboard the MS Prinsendam which has a capacity of just 835 or if you'd prefer to experience a floating metropolis book into the gargantuan MS Koningsdam which can carry an enormous 2650 passengers.
Regardless of your choice, feel secure in the knowledge that Holland America Line will do their utmost to ensure your trip fulfils all off your wishes.