Ultra-modern cruises with an intimate travelling experience aboard two luxurious vessels 'Azamara Journey' or 'Azamara Quest'.
Azamara Club Cruises
Azamara Club Cruises challenges itself to bring you to the world's most amazing spots especially those areas unreachable by larger vessels including the heart of Marseille, and areas in Amalfi, Crete and Bangkok.
Azamaras two ship fleet consists of the Azamara Quest and Azamara Journey. Each ship offers a choice of 6 distinctive dining options. Enjoy speciality dining, fine wines and treats in a range of restaurants and cafes including the Discoveries restaurant, The Patio, Aqualina, The Wine Cellar, Windows Cafe and Mosaic cafe. The Cabaret Lounge, casino, white night parties and shopping facilities mean that your cruise will be a highly entertaining one.
Once you arrive at a port you will get the time to discover things that other cruises do not allow time for- Azamara focuses on 'Destination Immersion', meaning that more time is spent at each port of call than any other cruise line in the world. This 'no rush' approach allows you to leave each port satisfied that you have had the chance to fully experience the culture, cuisine, landscape, scenery, monuments and locals of the area.
show more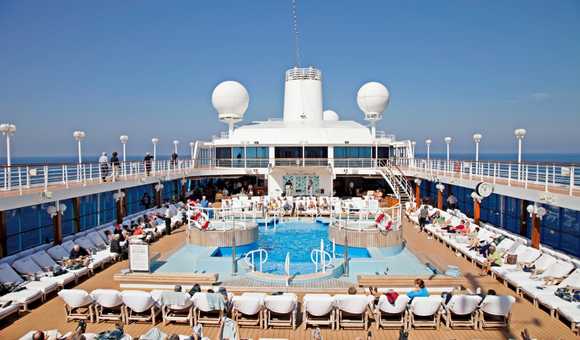 Azamara Club Cruises
Azamara Club Cruises was founded only in 2007 as a subsidiary of Azamara Journey or Azamara Quest and has already carved out a glowing reputation in the cruise industry for itself. This ultra-modern cruise line believes cruising is "the only way to see the world" and prides itself on providing its passengers with an intimate travelling experience both on land through its unique Destination Immersion® policy and also aboard its 2 luxurious vessels 'Azamara Journey' and 'Azamara Quest'.
Why Azamara Club Cruises?
With so many cruise companies offering a plethora of packages it can sometimes be difficult for the prospective cruiser to decide what best suits them. Let's see if Azamara Club Cruises is for you.
Azamara Club Cruises contains a fleet of 2 stunning ships which are smaller and more private than the typical cruise liners each with a capacity of just 694 passengers compared to the thousands of passengers some companies cater for. This makes for a more personalized experience. Passengers feel more like a privileged guest than a passenger with Azamara Club Cruises and this enhances the overall experience of passengers.
Additionally, the smaller nature of these ships allows them to dock in more cities than other cumbersome vessels. This means Azamara Cruises can bring its passengers to the epicentres of culture all around the world. Breath-taking cities such as Marseille, Amalfi and Crete suddenly become accessible to passengers. Your world becomes bigger with Azamara Club Cruises.
The unique Destination Immersion® ethos of Azamara Club Cruises translates to a focus on experiencing the culture, people and scenery of each port city in more depth. Spending more time in ports than any other cruise line means passengers don't have to rush back to the ship after a hurried day of exploration. More overnights mean passengers can experience the nightlife of their destinations too!
Entertainment in between stops in unparalleled as passengers can enjoy the AzAmazing Evenings this prestigious cruise line offers. In addition, Azamara Club Cruises sometimes invites guest scholars who are experts in their respective fields to give lectures on the culture, history and lore of destinations.
If this has piqued your interest contact our friendly experts for more information today!