Princess Cruises Australia 2018
Given the award for "Best Cruise Line Itineraries". You'll feel comfortable amidst the luxury and opulence on board the Princess Cruises ships.
Princess Cruises
Princess Cruises, founded in 1965 as "the little cruise line that could", is now a cruise industry giant, taking people to top destinations all over the world. Be it a laid-back domestic around Australia; a sail to the vanilla plantations of Raiatea in the South Pacific or an exploration of the tranquil shores and bustling boulevards of Asia – Princess Cruises has the itinerary to suit.
Wherever your Princess cruise holiday takes you, you will come back refreshed and enlightened. Onboard activities like "Discovery at Sea" and "Movies Under the Stars" or cabin amenities like the "Princess Luxury Bed" are bound to keep you occupied and comfortable during the days at sea. "Anytime Dining", a Princess Cruises innovation, will make for relaxed cruising.
To add to the comfort of a cruise holiday, some Princess Cruises ships are based in Australia. Dawn Princess is anchored Down Under all year-round and uses the Aussie dollar onboard. Sun Princess has recently been refurbished and has a very high percentage of Balcony Cabins for spectacular views.
show more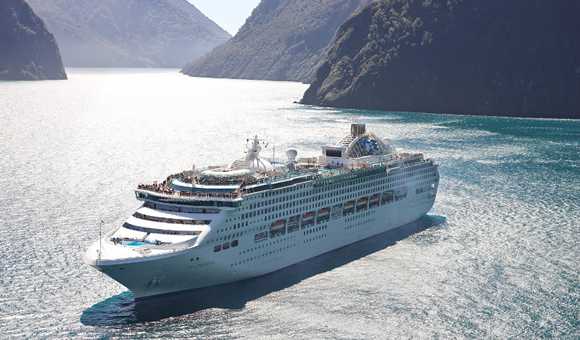 Princess Cruises Australia 2018
Princess Cruises
Founded in 1965, Princess Cruises is an American-British owned cruise company of renown and has recently entered the top 10 most successful companies in the market. It has evolved exponentially over the past 35 years and now boasts a remarkable fleet of 18 magnificent vessels.
Princess Cruises Fleet
Its majestic flagship Royal Princess joined the fleet in 2013 and is currently the world's 10th largest passenger ship with a capacity of 3,600. Her younger sister-ship Regal Princess is the newest addition to the fleet and epitomizes the elegance and sophistication of Princess Cruises.
Other great ships in the fleet include:
In comparison to other cruise companies, the ships of Princess generally have significantly lower passenger capacities which make for a more intimate cruising experience. This allows passengers to truly feel comfortable amidst the luxury and opulence on the ships of Princess Cruises.
Why Princess Cruises?
With so many cruise lines available it can sometimes be difficult to decide which one is for you. So why choose Princess Cruises Australia?
Recommend Magazine bestowed the title of "Best Cruise Line Itineraries" upon Princess Cruises, which is unsurprising considering the vast array of shops, amenities and facilities available to passengers. Princess Cruises' signature outdoor screens are up to 300 feet wide and broadcast Hollywood blockbusters under the stars along with complimentary popcorn and other delicious treats for guests to enjoy! Onboard options for entertainment are almost inexhaustible with fabulous amenities ranging from computerized golf-centers to virtual-reality centers!
Would you love to explore icy fjords of Alaska? Princess Cruises offers you 7-day cruises from Vancouver with majestic Island Princess. Experience the wonders of Glacier Bay, Juneau and Skagway!