Discover the breathtaking beauty and the diversity of New Zealand. Just a hop, skip and a jump away from home. Experience the ultimate NZ Cruises.
New Zealand
New Zealand is an unspoiled, green and peaceful paradise that presents rolling hills, magnificent mountains, lakes, fjords and forests. It's an idyllic land for avid outdoor explorers or cultural enthusiasts. The hiking opportunities are endless and like no other. There are many opportunities to walk along the brimming beaches, paddle a canoe or mountain bike to your heart's content through the wilderness. The landscapes and cultures of both the North and South Island are as diverse and endearing as the people.
The mouth-watering cuisine in New Zealand is inspired largely by the South Pacific with the abundant use of seafood and encircling cuisines. Much of the New Zealand which exists today owes its origins to the Māori people, who were the original settlers with many of their customs and traditions still evident in modern-day New Zealand. For example, the world-renowned Haka originated as a Māori war dance. For lovers of the outdoors, rugby, culture and more, cruises to New Zealand are guaranteed to be a unique experience, filled with unrivalled scenery.
show more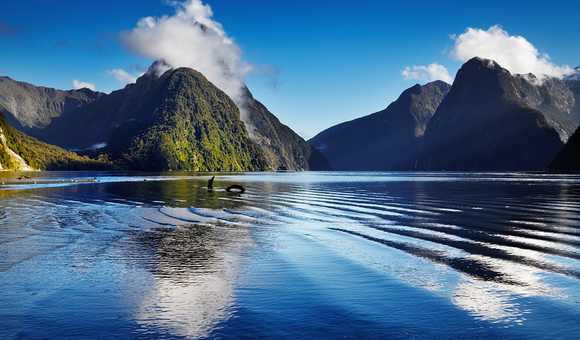 Our Recommendations
Harvey
Kiwi Adventure Melbourne Return12 Nights with the Pacific Jewel
Family fun on a cruise to New Zealand! Cruise with the Pacific Jewel from Melbourne and see the top New Zealand destinations.
Our advice:
The Salt Grill by celebrity chef Luke Mangan is not to be missed.
---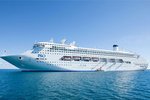 Melbourne - Melbourne
New Zealand
04.02.2018
4.2 out of 5
---

Read more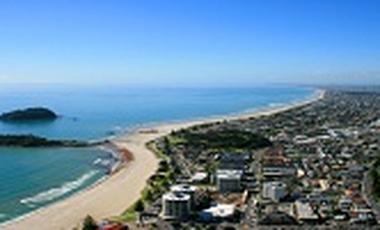 Gail
Kiwi Circle Auckland Return13 Nights with the Sun Princess
Cruise from Auckland and discover Fiordland National Park, Wellington, Napier and more!. This two week sail is a perfect introduction to New Zealand.
Our advice:
Be prepared for a host of exciting onshore excursions!
---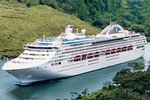 Auckland - Auckland
New Zealand
March 2018 - April 2018
4.7 out of 5
---

Read more
New Zealand Ports
Top Ports in New Zealand
New Zealand
For exciting tours, breathtaking scenery, adrenaline-packed itineraries and luxurious breaks, look no further than a cruise to New Zealand! New Zealand has an abundance of wildlife and vast scenery, all of which will leave you with memories that will last a lifetime. A multitude of exciting cities, culture, delicious cuisine and sights of sublime beauty await on a cruise to New Zealand. One of the most remote regions of the world, New Zealand lies 1,000 miles off the south eastern Australian coast and is situated in the south western Pacific Ocean. The archipelago nation consists of two main islands, the largely geothermal North (Te Ika a Maui) and the mountainous South (Pounamu).
Destinations
Cruises to New Zealand - North Island
Swim with dolphins, dive or go fishing in New Zealand's blue waters, or relax in the sun in the subtropical Northland region. The scenic
Bay of Islands
is one of the most popular tourist destinations for fishing and sailing, with a natural harbour and plentiful peninsulas and inlets. Many fly cruise options go from the largest city in New Zealand,
Auckland
. The city famous for the sailing, with its new harbour and facilities. After the biggest city its time to turn fantasy into reality, savour the awe-inspiring lush scenery of "Middle Earth", as seen on the most celebrated Lord of the Rings and Hobbit movie trilogies. Venture to Cape Reinga, the northernmost tip of the country, where the waters of the Pacific Ocean and Tasman Sea collide. In the Bay of Plenty your cruise ship will port in Tauranga. Close to Tauranga are the popular destination of Rotorua, and its volcanic activity, Hobbition, for a tour around the movie set and our personal favourite Mount Maunganui. The Mount, as the locals call it, is a beautiful sandy beach with Mauao at its tip. Mauao has various routes to its summit and is well worth the effort to reach the summit to enjoy the majestic views. Renowned for its eclectic mix of culture, arts and heritage, New Zealand's capital
Wellington
is a city of wonders. Discover the inner-city beach of Oriental Bay, or delve into some of the many art galleries and museums. Pleasure seekers and adventure lovers can sample adventure activities such as sea-water diving, mountain biking and kayaking.
Cruises to New Zealand - South Island
View the highest peak of New Zealand, Aoraki Mount Cook or go hiking in picturesque Arthur's Pass National Park. Feel the cultural pulse of
Dunedin
, a region of Edwardian and Victorian architecture, where remnants of its Scottish heritage proudly remain to this day. Escape to the beautifully rugged landscape of Taiaroa Head, unique for its wildlife experience where the Northern Royal Albatross can be seen in its natural habitat. New Zealand's diverse and dramatic scenery leaves a lot of activities on its largely untouched landscape. Some of the activities that can be found include hiking, an extensive network of biking trails and almost one thousand backcountry huts. The country's virtually undiscovered beaches and charming private hideouts offer the opportunity to relax and soak up the wonders of this diverse nation. Peace and beauty await you when you cruise to New Zealand. If you want to experience some of the World's most beautiful Fjords then look no further than the Fiordland national park. Most cruise ships that cruise to New Zealand will enter
Milford Sound
and anchor overnight, with even the biggest cruise ship being towered over by the sharp summit of Mitre Peak. For the ultimate cruise to New Zealand contact our cruise experts today for more information! If you're after another destination, then we have a range of options from
cheap
and
last minute
to
full packages
with flight and cruise. All cruises are available from our
homepage
.