A-ROSA Cruises
Luxury boutique-style river cruises along the Rhine, Danube, Main and more.
A-ROSA Cruises
A-Rosa cruises operate eleven vessels, three of which have been completely dedicated to the English-speaking market and offer the most inclusive river cruise fares in Europe from meals and drinks to transfers and shore excursions. The three dedicated A-Rosa cruises focus on the destinations throughout the Rhine, Saone and Danube Rivers while the remaining seven cruises travel to a larger varity of destinations whilst exploring the Rhine, Rhone, Danube, Main and Moselle Rivers.
Restaurants onboard are located both indoor and outdoor. They remain true to their German heritage by placing a stronger emphasis on buffet stations than standard cruise lines. A large selection of fresh and healthy Mediterranean dishes are available onboard. A vast range of amenities are available onboard including spas, salons and fitness facilities such as swimming pools and saunas. A-Rosa cruises are best suited to both active travelers and families, while the English speaking cruises appeal to well-traveled, sophisticated passengers in particular.
show more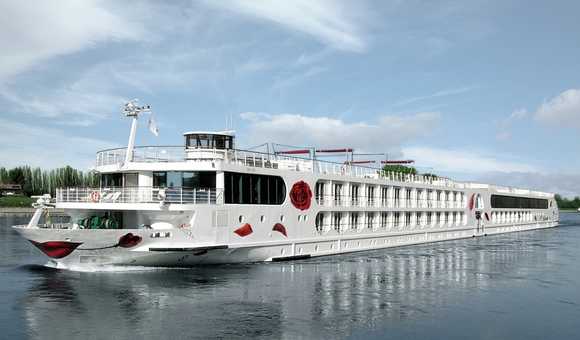 A-ROSA Cruises
A-Rosa Cruises
A-Rosa Cruises was founded in 2001 and has its headquarters in Rostock, Germany. This prestigious cruise line specialises in River Cruises on Europe's most loved and scenically stunning rivers such as the Rhine, the Rhone and the Danube.
A-Rosa Cruises offer passengers a truly unique travel experience. Since its formation this renowned cruise company has been ferrying passengers along the biggest, most beautiful rivers in Europe. Discover unspoiled nature in between exploring the most culturally rich cities Europe has to offer.
Historically speaking, cities have flourished along rivers due to the tactical advantages they offered, so for this reason many of Europe's most ancient cities are located here. Drift along the meandering Rhine which reaches northwards towards the Netherlands and Brussels and admire the ethereal vistas from the Jacuzzi. Or head southwards towards Strasburg in France and be captivated by the stunning landscape and delicious cuisine. The name 'Rhine' is derived from the German word 'rinnen' meaning 'to flow' which suggests a lazy winding route from which you can admire formidable fortresses, castles and other humbling antiquities. Surround yourself with the 'joie de vivre' as you float through the regions of Provence and Camargue towards the paradisiacal Mediterranean coast.
A-Rosa Cruises also offers passengers the chance to see the picturesque cities which lie upon the Danube. As Europe's longest river, the Danube encompasses a wide variety of cities and landscapes such as the Wachau Valley, the Hungarian puszta, Vienna, Budapest, Belgrade, Bucharest and the verdant wine-growing areas of Austria. The list is seemingly endless. There is truly no better way to see Europe's most beloved cities.