USA West Coast Cruises
Whether you're checking out Hawaii, headed to Alaska, or making your way around the world, be sure to add the West Coast of USA to your cruise itinerary. With a coastline travelling from Mexico to Canada, you'll be astonished by everything that lays between.
USA West Coast
A cruise along the West coast of The United States of America promises glamour and luxury combined with unforgettable world landmarks such as Seattle's 'Space Needle' and San Diego's 'Gaslamp Quarter'. The West Coast incorporates multiple states including Washington, Oregon and California The region offers a dynamic combination of world-famous cities like San Francisco, Washington and Seattle, while also incorporating lesser-known regions such as The San Juan Islands.
Whether looking to witness the flashing lights of Hollywood, the designer-lined streets of Rodeo Drive or looking to explore the wine region of Walla Walla Valley, a cruise to the USA West coast can be anything you want it to be. Walk along the iconic Venice Beach Boardwark in L.A or grab a mountain bike and explore the Blue Mountains in Washington. Pick from a diverse selection of shore excursions or simply do your own exploring. There really is no shortage of new places waiting to be explored and a cruise is the optimal solution for visting this vibrant region!
show more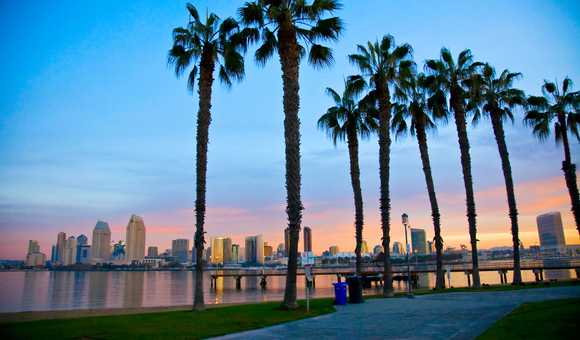 USA West Coast Ports
Top Ports along the West Coast