Volcanoes and rainforests, indigenous cultures and pristine waters of the Caribbean, famous nature parks and astounding wildlife, ancient ruins and fiery music - there are a million reasons to explore.
Central America
Experience life through a wholly new kaleidoscope on board an unforgettable cruise. A visit to Central America can be both thrilling and relaxing, offering an array of attractions including clear, pristine and turquoise waters, Maya ruins, bustling markets and coffee farms. This region is full of history, colour, culture and beautiful scenery. Cruise to Central America and experience the ruins of Spanish forts, idyllic beaches and diverse and dynamic cultures in all their splendour.
Central America delivers some of the best beaches in the world, perfect for relaxing on. Don't miss out on Central America's indigenous Heartland of Guatemala, discover the ruins of the great Maya civilisation whose territory spread from Mexico to Honduras, view the astonishing wildlife or make the most of the opportunities to trek through fascinating rainforests. Panama and Costa Rica offer you the chance to travel into the jungle and discover the best of Central America.
show more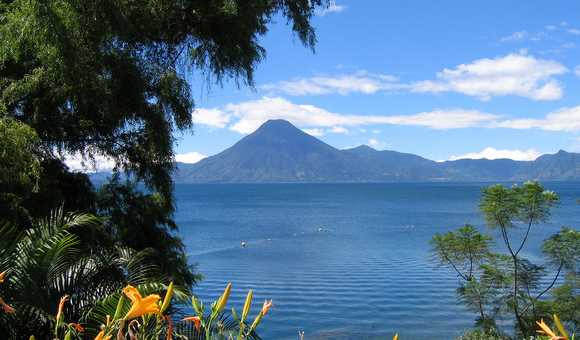 Ports in Central America
Top Central America Ports
Central America
Connecting two larger continents, Central America is a wondrous belt of islands and lands bursting with exotic wildlife, rich forests, crystal-blue waters and long white sand beaches. A cruise to this part of the world promises to be an experience filled with sunshine, culture and history.
Panama – officially the Republic of Panama
The tropical region of Central America – discover vibrant cultural meccas and cities with a rich colonial past. Explore regions rich in African, European and Creole heritage. View the wonders of ancient civilisations such as Tikal, Palenque and Copán. See colourful culture vary from region to region and travel from the tropical soul of Belize to the rich Mayan culture of Mexico. Central America boasts year-round sunshine with lush forestry, white sand beaches and clear blue waters.
Panama
Visit the world-famous Panama Canal, a ship passageway connecting the Atlantic and Pacific Ocean, a key transport waterway for international trade. The island nation's capital, Panama City is a central hub both nationally and internationally as history and modernism intertwine in this bustling centre. On a cruise to Panama you cannot miss out on a visit to the city's oldest region – the 16th Century Panama Viejo ruins – one of the oldest European settlements in the New World. Amble along Old Panama's Craft Market where you will find a vast array of of beadwork, painted hats, hair combs, ceramic art work and more.