A land of adventures, from tropical paradises, breathtaking landscapes to the mysterious Antarctic - the opportunities are endless.
South America
The South American continent is abundant in incredible natural wonders, from captivating mist-covered peaks to thundering waterfalls. In addition to this natural beauty, the continent is rich in local culture, rhythmic music and centuries of history, all of which combined make a cruise to the area an extremely rewarding experience. The vast rainforests of South America, Andean trails and pre-Colombian sites make for an idyllic holiday destination and are a photographer's dream. The list of things to do and see is endless and guaranteed to take your breath away.
South America can be defined as a land of captivating landscapes and cultural treasures, setting the stage for incredible adventures that include Patagonian glaciers, Incan ruins, colonial towns and white-sand beaches. This vast and intriguing continent is simply waiting to be explored. Don't miss out on the opportunity to learn about the ancient civilisations of the region by hiking to ancient Incan temples. For lovers of the outdoors and nature, a South American cruise is nothing short of an optimal experience. See the powerful Iguazu Falls or watch out for unique wildlife while canoeing down one of South America's narrow waterways in a dug out canoe.
show more
Our Recommendations
Harvey
South American Explorer from Valparaiso to Buenos Aires14 Nights with the ms Zaandam
13 day exploration of the southern tip of South American and the Chilean Fjords starting from Valparaiso and disembarking in Buenos Aires.
Our advice:
Brush up on your camera skills as the scenery is breathtaking!
---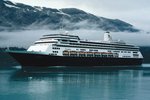 Valparaíso (Santiago) - Buenos Aires
South America
November 2017 - December 2018
4.5 out of 5
---
Read more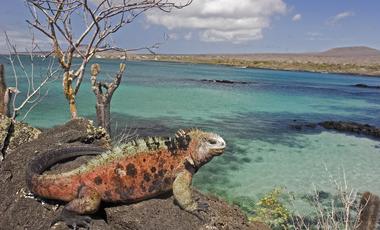 Discover the Galapagos Islands7 Nights with the Celebrity Xpedition
Explore the remote and awe-inspiring Galapagos Islands for a week and be amazed by the fascinating lectures from renowned biologists and environmental scientists.
Our advice:
Take along a good pair of binoculars to see some of the planets most unusual species up close.
---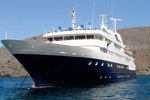 Galapagos Islands, Ecuador - Galapagos Islands, Ecuador
South America,Pacific,South Pacific
December 2017 - July 2019
0 out of 5
---
Read more
Ports in South America
Top Ports in South America
South America
The word diversity sums up South America perfectly in terms of culture, geography and wildlife.
Cruise passengers can rest assured in the knowledge that there truly is something for everyone on this expansive continent, and the best way to explore this vast destination is by cruising. Many of the main attractions lie on the coast or along rivers like the mighty Amazon, and so access by ship saves passengers time and money which would be better spent soaking up the exotic cultures of this land.
South America Cruises
The varied and dazzling skylines of South America will leave you awestruck. Imposing landscapes such as the Andes Mountain Range and the high-rise buildings of Buenos Aires are visible from the vantage point of your cruise liner. And you can also go exploring during an onshore excursion.
Popular South American Cruising Destinations
South America offers travellers a wide range of cruise destinations and caters for all tastes. Cruises to South America take full advantage of the glittering waters and white sandy beaches of Rio de Janeiro, buzzing cities like Buenos Aires, the unique penguins and whales of the Straits of Magellan and the majestic Amazon River and rainforest (see Amazon River Cruises for more information).
South America is a land of contradictions where colonial architecture collides with ancient Incan ruins and unruly flora. Brazil, Argentina, Chile, Uruguay and the Galapagos Islands are among the most frequented cruise destinations, with attractions such as Machu Picchu, Iguazú Falls and Patagonian glaciers being among the most loved.