The largest engineering project of it's time, first thought of in the 16th century, is now a passage way for up to 14000 ships every year - discover it's many fascinating features cruising along the Panama Canal.
Panama Canal
Stretching for more than 70 kilometers, the Panama Canal is one of the most impressive man-made phenomenon on Earth. The Panama Canal provides a route through Central America and also an oppurtunity to marvel at the amazing scenery and structures that surround it. Providing a scenic passage through tropical and exciting Panama you can expect a journey that is sure to be a memorable one.
The importance of the Panama Canal is related to its linkage of two of the world's immense oceans - the Atlantic Ocean and the Pacific Ocean. As a result of its location the Canal has become such a major route in the world today, so much so that ships worldwide have been designed specifically to fit it dimensions of this Canal. A chance to cruise throughout the Panama Canal is truly a once-in-a-lifetime opportunity. You will find an abundance of history and beauty as you cruise through stunning Central America.
show more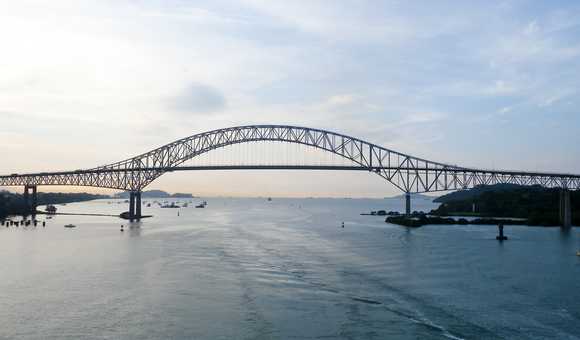 Ports around Panama Canal
Panama Canal Ports