Australian Rivers 2017
Untouched and unaltered, the rivers of Australia are some of the longest and most beautiful in the world. There are spectacular gorges, waterfalls, deep water holes and much more to enjoy along the way.
Australian Rivers
Australia is affluent, multicultural, vast and vibrant and it's rivers enshrine a sense of peace that has to be experienced to be understood. Allow an Australian river cruise to show you the hotspots of your own backyard from a new perspective. Immerse yourself in the alluring nature that follows you on your journey through Australia's leading rivers. The beauty of the Murray and it's tributaries such as the Darling, Lachlan, Namoi and Culgoa Rivers will allow you to have a new sense of appreciation for the natural beauty of Australia.
Take in the breathtaking riverland between Blanchetown and Murray Bridge. Discover the dramatic South Australian outback on a historic and nature based adventure through alluring ancient gorges and forests. Sample regional food and wines in addition to learning about the culture of locals such as the Aboriginal community of the Ngaut Ngaut Conservation Park and much more. For a quintessentially Australian experience seasoned with stunning riverside nature and enticing destinations, an Australian river cruise is the way to go.
show more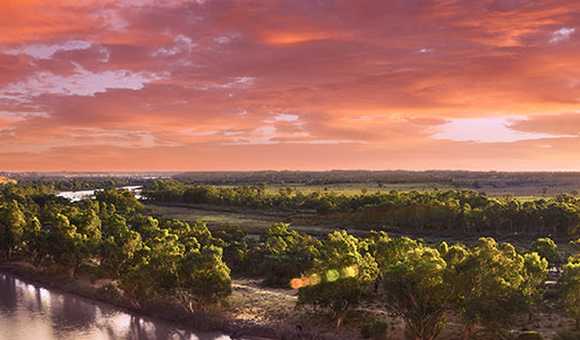 Our Recommendations

Murray River Discovery from Mannum
3 Nights with the PS Murray Princess
August 2017 - March 2018

Outback Heritage along Murray River
4 Nights with the PS Murray Princess
August 2017 - March 2018
Ports along Australian Rivers
Australian River Ports
Australian Rivers
Australia has a lot to offer when it comes to rivers, offering a great variety of flora and fauna. Most of the Australian Rivers are located in and around Queensland and the East of New South Wales. The longest river in Australia is the Murray River, with its 2508 kilometres length.