Sombreros, sunsets, & salsa - in Mexico you have it all.
Central America
Experience life through a wholly new kaleidoscope on board an unforgettable cruise. A visit to Central America can be both thrilling and relaxing, offering an array of attractions including clear, pristine and turquoise waters, Maya ruins, bustling markets and coffee farms. This region is full of history, colour, culture and beautiful scenery. Cruise to Central America and experience the ruins of Spanish forts, idyllic beaches and diverse and dynamic cultures in all their splendour.
Central America delivers some of the best beaches in the world, perfect for relaxing on. Don't miss out on Central America's indigenous Heartland of Guatemala, discover the ruins of the great Maya civilisation whose territory spread from Mexico to Honduras, view the astonishing wildlife or make the most of the opportunities to trek through fascinating rainforests. Panama and Costa Rica offer you the chance to travel into the jungle and discover the best of Central America.
show more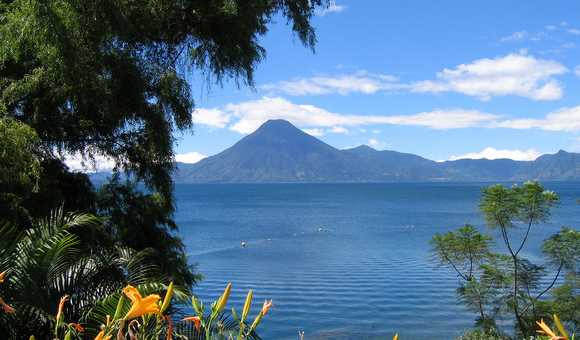 Our Recommendations
Cruises to Puerto Vallarta
Cruises to Cabo San Lucas
Ports in Central America
Top Ports Central America
Central America
Mexico
Fall in love with Mexico! The warmth, magic and vitality of this nation will keep you coming back for more.
Mexico constantly delivers new and exciting experiences every time you visit. You'll never be bored if you cruise to this stunning country where the flavours, adventures and beaches are as tantalizing as the traditional dances. Mexico is the ideal cruise destination for families, couples or even honeymooners as there is something for everyone in this eclectic place. You'll be spoilt for choice when it comes to onshore excursions as you can visit Meso-American ruins, attend bright cultural festivals, visit fascinating colonial cities, nature reserves and of course, glorious sandy beaches.
About Cruises to Mexico
Cruises to the Mexican Riviera are a particular favourite amongst cruise goers. The Riviera stretches from Guatemala to the Californian boarder along Mexico's spectacular Pacific coast. The region originally comprised of a group of small fishing villages along the coast which grew as a result of improved infrastructure and tourism. This boom was difficult to ignore and the cruise industry couldn't pass the golden opportunity to get involved. The Mexican Riviera stretches from Guatemala in the South to the Californian boarder in the north and has retained its natural beauty and authenticity despite the palpable presence of the tourism industry. The magic of Mexico lies in this retention of tradition, natural beauty and rich culture.