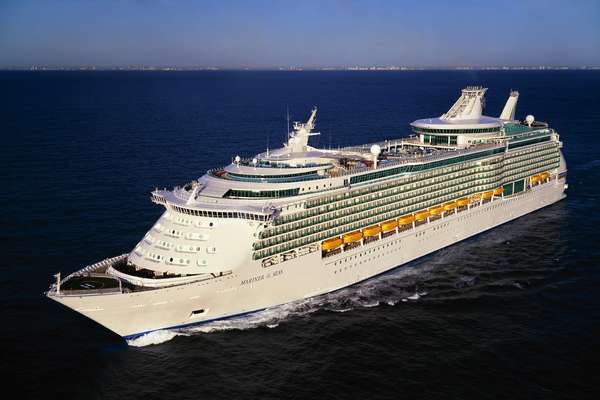 Cabins
Newly refurbished in 2018, there are heaps of beautiful cabins onboard the Mariner of the Seas for you to choose from. You are bound to feel your best on board the Mariner of the Seas. Feel free to choose from comfortable Inside, Outside and Balcony cabins, or from a variety of luxurious Suites it's up to you to decide which cabin best fits your needs and desires. Each stateroom offers a blend of comfort, style and value each designed to meet your needs perfectly. Mariner of the Seas offers 26 wheelchair accessible cabins.
Dining Information
Mariner of the Seas offers diverse and delicious dishes at sea. Delight in Italian delicacies in 'Portofino', fresh steaks at the 'Chops Grille', American classics at the retro 'Johnny Rockets' diner and delectable ice cream at 'Ben & Jerry's' ice cream parlor the list is endless.In case you don't feel like eating in a restaurant, feel free to order warm and cold dishes to enjoy in the comfort of your cabin via cabin service, available between 5.00am and 12.00pm each day. If you get hungry while going for a walk give the new 'Free Boardwalk Dog House' a go with hot dogs and much more! 'The Vintages' wine bar offers a long list of specially selected wines to sample and enjoy, along with the 'Latin American Boleros Lounge' with its electric atmosphere and numerous other bars and cafés are also available with delicious coffee and cocktails. New additions include the delicious 'The Bamboo Room', 'Izumi Hibachi & Sushi', 'Playmakers' Sports Bar & Arcade and 'Sugar Beach' candy shop.
Entertainment
Incredibly diverse and plentiful entertainment offerings characterize the Mariner of the Seas. The ice rink is available both for skating and as a hotspot for spectacular evening shows. Dazzling performances, including numerous musicals, can also be found in the theatre. Those looking for entertainment on a smaller scale are welcome to enjoy a film in the cinema. You could also try your luck at poker or blackjack in the casino or relax with lovely piano music in the cosy atmosphere of the 'Schooner Bar'. A great number of other bars and even a nightclub are perfect places to finish off the night. Get all your favourite coffees in Starbucks at Sea
Activities
There are plenty of activities on board sure to keep you entertained and busy throughout your stay. Mariner of the Seas offers a climbing wall, minigolf, inline skating track and ice skating rink for all the adventurous passengers on board. There is a sports ground for basketball and other ball sports for those sporty passengers to spend hours on the court. For the younger passengers there is an adventure beach pool are along with a water slide. During the day they can enjoy the day spending it at the Adventure Ocean youth program and for the babies on board enjoy Royal Babies and Royal Tots where they learn new things everyday. When the evening arrives enjoy 'Dreamworks Experience' with photo opportunities, parades and a chance to meet Dreamworks characters. Teens have access to their own lounge where they can sit back and watch movies or hang out. There are also discos held throughout the cruise. One of the most exciting new features is the 'Sky Pad' - a daring bungee trampoline jump. Test yourself against the clock and break the code in the 'Puzzle Break: The Observatorium.'
Wellness and Fitness
Relax and tank up on energy in the Day Spa with a range of different treatments and enjoy a swim in one of the 4 pools on board including a solarium pool are for adults only. Power up as you please with the modern exercise machines in the fitness area, along with the extensive range of classes on board from yoga to tai chi. The wellness and fitness offerings on board are endless.
Shopping
A variety of shops on board the Mariner of the Seas leave no wish unfulfilled, offering cosmetics, clothing and much more.