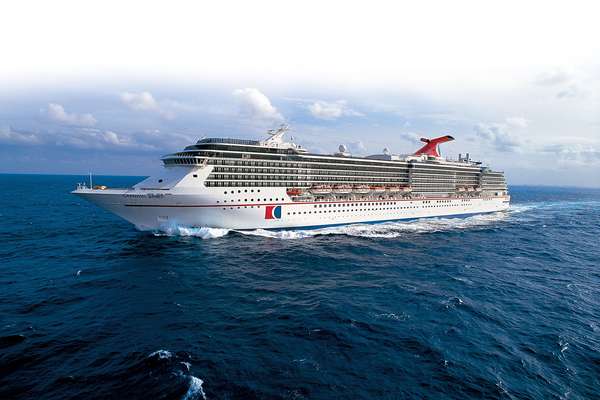 Cabins
The cabins on the Carnival Spirit are known for their tremendous comfort and beautiful design. Feel free to choose between Inside Cabins, cabins with an ocean view or balcony and luxury Suites. Warm hospitality and cosiness await you. Every cabin provides 24-hour room service.
Food & Drinks
On board the Carnival Spirit you will always dine in a wonderful atmosphere, whatever type of culinary experience you desire. Dine in the high-class Nouveau Restaurant. Guy's Burger Joint will serve you up burgers that everyone will enjoy and Bonsai Sushi is sure to be a hit with sushi lovers. There are plenty of places to enjoy a drink on board, whether you want to enjoy a relaxed atmosphere in the island-inspired RedFrog Rum Bar, try some new cocktails made by the mixologists in the Alchemy Bar or dance the night away in the onboard nigthclub.
Entertainment
The Carnival Spirit offers a plethora of entertainment options and activities to keep you happy day and night. There is a wide variety of live music on board from laid-back island rock at the RedFrog Rum Bar to sing-a-longs long into the night at the Piano Bar. An entertaining children's programme is offered for younger guests and teens are welcome to hang out have parties, play video games and much more in Club 02. You are also invited to dress to the nines for the Captain's Dinner, Gala Evening and for the Farewell Party. In a 2018 refurbishment, a brand new entertainment area for teenagers - the Warehouse Arcade was added, along with an arts and crafts space and state-of-the-art duty free store.
Wellness & Fitness
Pamper yourself with some ultimate relaxation in the jacuzzi, sauna or steam bath, or take advantage of diverse massage treatments, facials and more in the Spa Carnival. Enjoy a peaceful child-free zone in the Serenity Retreat, where you can soak up the sunshine while enjoying a delicious cocktail in a tranquil setting.