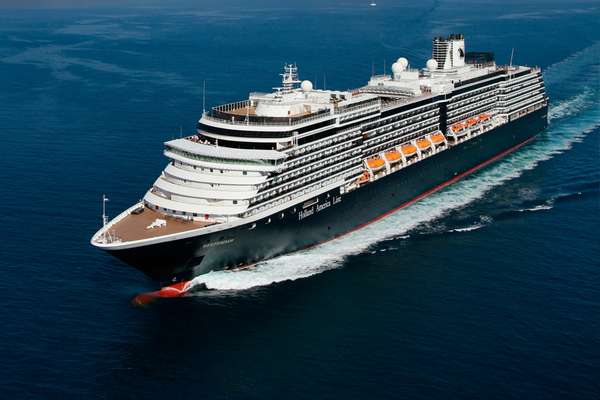 Cabins
You can enjoy luxury treatment no matter which of the four cabin categories you choose on board the Westerdam. All cabins are bright and cheerfully furnished with at least 14 m² of space to kick back and relax, and all designed to ensure your cruise is a comfortable and enjoyable experience. A suite is the highlight on board with up to 106m² of space, furnished with luxurious furniture and full of extras like a whirlpool on your private veranda.
Food & Drinks
The numerous restaurants on board the Westerdam offer a great variety of culinary highlights. For example, dine in the first-class Pinnacle Grill for excellent steaks, fresh seafood, and specially selected wines. The Vista Dining Room offers delicious continental dishes, as well as wonderful vegetarian and low-carbohydrate options. This variety ensures something for everyone on board the Westerdam.
Entertainment
The entertainment programme on board the Westerdam is diverse and offers something for all age groups. For example, pay a visit to the Show Kitchen to learn tips and tricks of the trade from gourmet chefs. Fantastic evenings are guaranteed in the Vista Show Lounge with performances by singers, varieté artists, and magicians, among others. The Loft offers plenty of activities for children and teens on board and provide them with a fun place to make new friends.
Wellness & Fitness
Those looking for a little pampering on their holiday are bound to get their fill on board the Westerdam. With many different wellness treatments, massages, or a visit to the thermal suite, you are sure to get your fill of relaxation and rejuvenation.