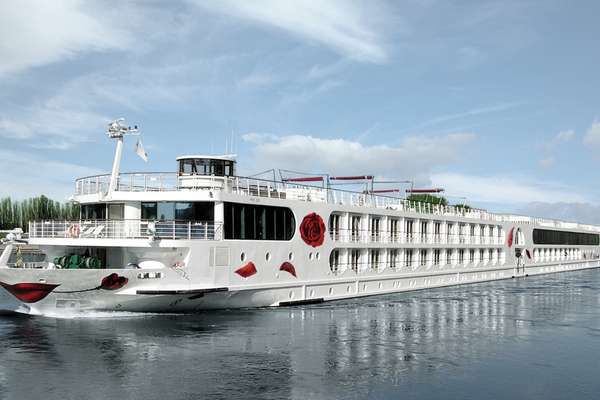 Cabins
High-quality materials, stylish design and absolute ambience make up the cabins of the A-ROSA MIA. They leave nothing to be desired, catering to your every need. Spend your holiday with views of the water surrounding you and listening to the murmur of the river beneath.
Food & Drink
The A-ROSA MIA has rich culinary delights on offer. One of the highlights are the on-board live cooking events where you will be enchanted by the chefs. Help yourself to the rich buffets on board and decide daily whether you prefer to eat on the deck or in the restaurant.
Entertainment
The entertainment from A-ROSA is of high quality. For the intellectual among you, you have the option to visit on board lectures on the traversed landscapes that surrounds you, take part in workshops or you could opt to relax in the evening with great music and a glass of wine.
Activities
Unleash your inner-athlete with the on-board sports facilities; a fitness room, a swimming pool and even a putting green. Among the many shore excursions that await you are Nordic walking and biking tours. The onboard spa and the glazed sauna invite you to relax. If you prefer an even quieter surrounding, you can opt to browse the on-board library or make use of in the day-lounge in the selection of board games.
Dress Code
The dress code on board is what you make it. The relaxed comfortable atmosphere, and therefore comfort of our guests, is paramount. Do remember, however, to bring warmer clothing for cozy evenings on the deck, as well as weatherproof clothing and sturdy footwear for the excursions.