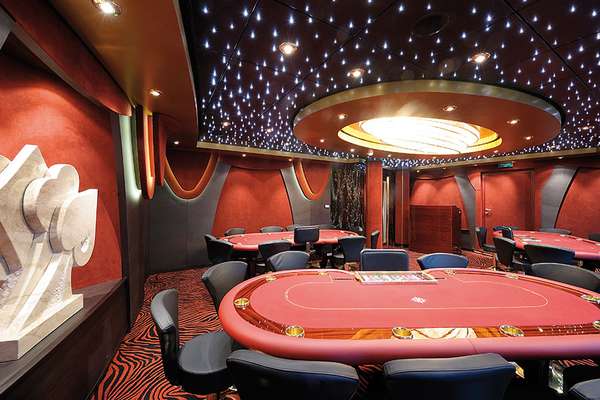 Cabins
Feel free to choose from several cabin categories, ranging from interior cabins to luxurious suites. Every cabin is well-equipped and has a comfortable atmosphere that will help you feel at home on your holiday. Would you like to relax on your own balcony? Just book an outer cabin or luxury suite. Air conditioning, televisions and comfortable beds are a set standard. You're sure to find everything you need for a successful cruise.
Food & Drinks
Indulge in a diverse array of restaurants on board, all of which serve the finest cuisine from all around the world. All produce is fresh, carefully handled and of a high quality. Enjoy the exquisite Japanese dishes in the unique atmosphere of the Kaito Sushi Bar, then relax in one of the numerous bars or lounges such as the Mojito cocktail bar with friends and family.
Shopping
The shopping area on board is the perfect place for a holiday shopping spree. There you will find a great assortment of products.
Entertainment
The unrivalled entertainment programme on board the MSC Poesia is sure to please all guests with it's variety. The circus and cabaret are guaranteed to make you laugh, and the casino and discotheque are the perfect places for nightlife excitement. The poolside movie screen also makes for great family entertainment.