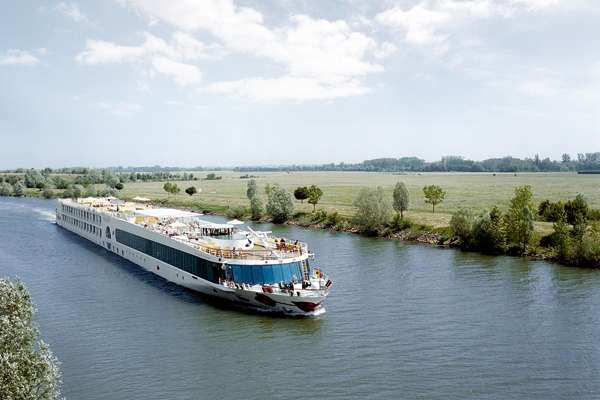 Cabins
The cabins of the A-ROSA Donna offer an absolute feel-good atmosphere. High-quality materials, an elegant design and sound of the nearby lapping waters make the cabin a cozy home from home.
Food & Drink
Let us spoil you for choice on board the A-ROSA Donna. Select each and every day, whether you want to eat on the deck or in the restaurant. The rich breakfast contains freshly prepared seasonal delights and on some occasions there are live cooking events.
Entertainment
The A-ROSA Donna offers numerous ways to customize how you spend your time on board. You can partake in workshops or attend lectures on the surrounding areas. Also, you could go dancing or join in a game of shuffleboard on deck.
Activities
If you wish to continue your exercise program on board or partake in some light sports activities, then the A-ROSA Donna does not disappoint. You can avail of the on-board gym with plenty of cardio equipment available. Furthermore, you can swim a few laps, practice on the putting green, or participate in shore excursions such as biking and Nordic walking. The glazed sauna, hot tub and spa also offer equal opportunities for relaxation, or you could visit the library and read a good book in the sun.
Dress Code
On the A-ROSA DONNA there is a casual comfortable atmosphere. But remember also to pack weatherproof clothing and sturdy footwear for the excursions as well as warmer clothing for cozy evenings on the deck.