It goes without saying that CruiseAway wishes you all a happy new year! Cue those talks of hangovers, ambitions and future plans. Perhaps a new year is also synonymous with the idea of the unknown: what the year will bring with it – whether it's success, new hobbies or new relationships. Things that you can't really plan, and sometimes, you just have to let life take its course. But not everything has to be an enigma, and not everything has to be a surprise. It's at this time of year that many of us start making travel plans for the year ahead. This where we can help: our cruise horoscope will advise you on your ideal cruise based on your zodiac sign, giving you the inspiration you need to make thrilling travel plans for 2020.
CRUISE HOROSCOPE FOR 2020
Capricorn (22 December–19 January)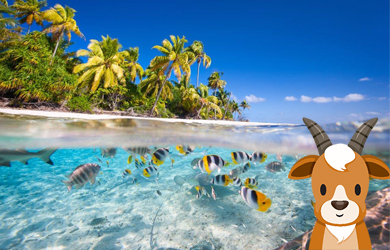 Naturally drawn to remote locations and up-and-coming destinations that still offer first-hand encounters with traditional local culture, Capricorns appreciate the calm and beauty of the wilderness. They tend to escape the hustle and bustle of every day to find refuge in a blissful, peaceful paradise. If this sounds familiar to you, then don't hesitate to browse through our South Pacific cruises, where you might even opt for a well-deserved break in French Polynesia.
Aquarius (20 January–18 February)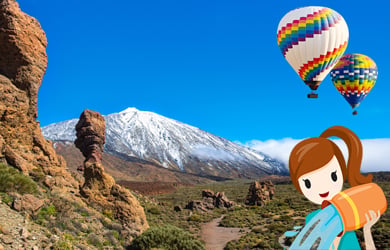 An Aquarius will vow to avoid going to the same place more than once! They constantly yearn for unique adventures all over the world and they truly appreciate each and every aspect of every destination they visit. Their adventure-seeking temperament takes them to natural landscapes that are home to fascinating traditions. This is why CruiseAway believes that a cruise to the volcanic Canary Islands or to Portugal should definitely make it onto an Aquarius' bucket list.
Pisces (19 February–20 March)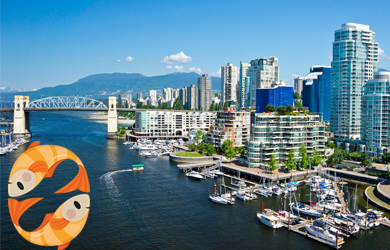 A Pisces has one mission and one mission only: to embrace their profound curiosity and spirit of adventure – wherever they go! Cruisers with this zodiac sign boast a great appreciation for architectural works of art and the endless possibilities metropolises seem to offer. Their nocturnal lifestyle and passion for innovation and energy are key factors they need to consider when booking a cruise. So, without further ado, CruiseAway invites all Pisces to embark on a cruise to Canada or the US East Coast.
Aries (21 March–19 April)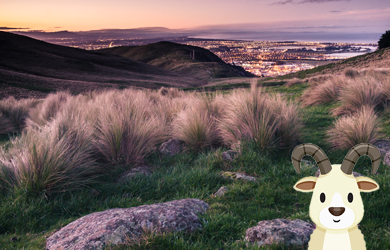 Characterised by passion, adventure and energy, an Aries loves to push themself to their physical and mental limits when they travel. They often take more hidden routes off the beaten track and opt for thrilling and adrenaline-inducing excursions that make for memorable and dreamy experiences. CruiseAway would recommend climbing aboard a cruise ship heading towards faraway and untouched regions of outstanding beauty and natural spectacles in New Zealand, Alaska or Norway.
Taurus (20 April–20 May)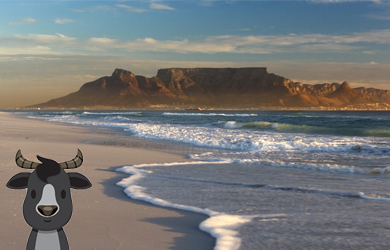 The perfect holiday for a Taurus is, above all, relaxing and comfortable. They seek destinations that offer great cuisine alongside breathtaking nature, such as South Africa. A Taurus generally looks forward to exploring exciting new locations at their own pace and enjoying the tranquillity that accompanies them wherever they venture. They might even spend evenings sat with a book, reflecting on life. According to CruiseAway's cruise horoscope, Cape Town and Port Louis should be right at the top of any Taurus' must-see destinations list this year.
Gemini (21 May–20 June)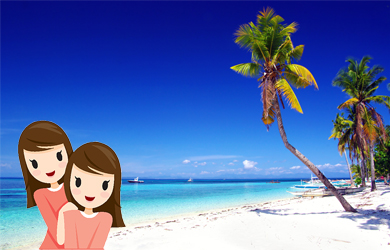 Are you always on the lookout for new experiences? Does curiosity reign your everyday endeavours? Then you must be a Gemini! You are generally drawn to exciting and trending places, and you relish any opportunity to travel to a new and wonderful location. So, it's really no surprise that a trip to South East Asia would entice you – from Thailand to the Philippines to Indonesia, you are sure to find your dream destination by browsing our range of exotic cruises set to sail in 2020.
Cancer (21 June–22 July)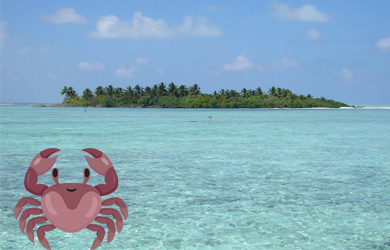 Those who are born as a Cancer love to spend time away with loved ones, as they are romantic and passionate in nature. That's why CruiseAway would recommend cruisers of this zodiac sign to venture to peaceful and grand locations – for example, across the Indian Ocean, home to the Maldives and some of the most beautiful coral reefs in the world. This new year should be about relaxing, romantic days on white sandy beaches and crystal-clear waters, whilst replenishing any energy wasted on stress and negativity from the previous year.
Leo (23 July–22 August)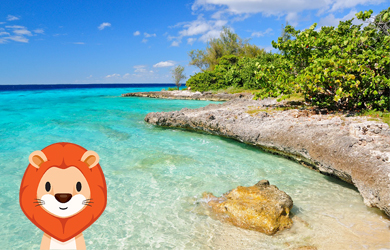 Pure intelligence, perseverance and energy drive a Leo to achieve their goals in life. But everybody deserves an opportunity to take some time out from their busy schedules – which is why CruiseAway would certainly recommend Leos embark on a life-changing cruise to the mesmerising shores of the Caribbean – or to Cuba. Leos will be sure to transform their motivation and open-minded energy into appreciation and fascination for the local laid-back Caribbean culture in this dreamy part of the world. There's no time like the present; simply browse our selection of cruises for some more inspiration.
Virgo (23 August–22 September)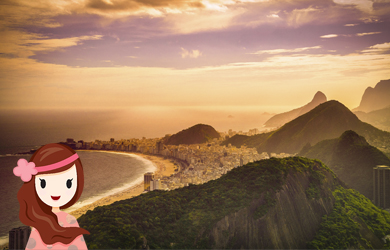 Attracted to new, enriching experiences, Virgos love to plan their holidays spontaneously. It's important that Virgos can enjoy a range of excursions when they cruise, but with time set aside to relax, too. A must-visit destination would certainly be South America, where cruisers of this particular zodiac sign will not only find endless opportunities to fill their trips with action-packed adventures in the Amazon, but also occasions to relax on iconic stretches of beautiful beaches in Brazil. Embrace the Latin American zest for life this year – you've earnt it!
Libra (23 September–22 October)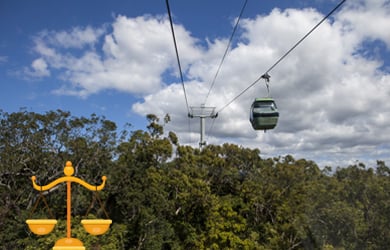 Represented by a set of scales, it may not be a surprise to you that a Libra thrives on balance. That's why Libra's opt for holidays that offer relaxation as well as action – and it is vital for such holidays to be planned months in advance. Libras love to explore new locations that are relatively easy to reach and promise adventure and unique memories. With this in mind, Australia cruises will not disappoint if you, as a Libra, are seeking diverse landscapes, sights and excursions. Whether you reside near Sydney, Brisbane or Perth, get ready to relax on board a cruise ship departing from a port near you!
Scorpio (23 October–21 November)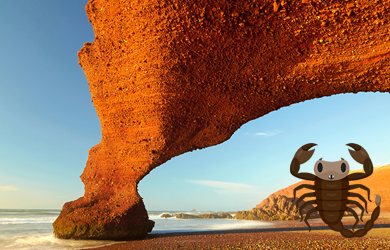 Scorpios are characterised by charm and passion, and they love to immerse themselves in the spirit of their surroundings using all five senses. So, we would recommend every Scorpio to take the plunge and head towards the buzzing and vibrant metropolises in the Middle East, where delicious cuisine meets diverse and fascinating history. With the arrival of a new year, it's only right that you treat yourself to a cruise to new and exciting destinations, such as Dubai!
Sagittarius (22 November–21 December)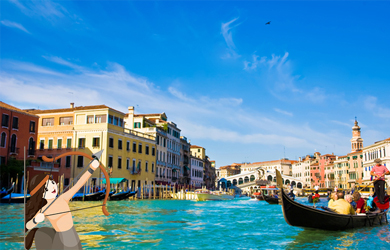 Last but not least, we can't forget about those of us who identify as a Sagittarius. Cruisers of this zodiac sign love leading a particularly cosmopolitan life, and they tend to head to trendy and chic locations worldwide. They are often enthusiasts in the areas of fashion, cuisine or art, which means they are particularly drawn to destinations that have vibrant, unique and thrilling stories of their own to offer. Such stories will above all be told on extraordinarily romantic cruises in the Mediterranean, with ports such as Barcelona, Venice and Naples each offering their visitors plenty to reflect on.
So, there you have it: your cruise horoscope for the promising and spectacular year ahead. May your year be prosperous and full of fresh energy, motivation and exciting endeavours that will take you around the world! Find your ideal cruise with our horoscope and get booking now – for unmissable deals on your 2020 cruises, make sure to browse through our cruise line specials.