Fancy trying something new this new year? Maybe a cruise? Then you've clicked your way to the right page! With an estimated 30 million people embarking on ocean cruises in 2019 alone, it's safe to say that cruising has become a big hit amongst holiday goers worldwide. But whilst there are evidently plenty of people who already count themselves as cruisers, there are also many first-timers amongst us. And with the sheer variety of cruise lines, ships, routes and cabins, you may well feel lost at sea – with a multitude of questions to ask. But never fear: CruiseAway is here with the basics for booking your first cruise.
Which cruise line?
Remember that you can narrow down your choice of cruise lines based on a number of factors that are important to you. Considering your budget – whether you want to prioritise value for money or luxury – is already a step in the right direction! Top tip: If you are an avid deal hunter, browse through CruiseAway's current cruise line special offers to get a better idea of the deals offered by each cruise line. The next step should ideally be thinking about the type of holiday you would like to book. For example, is it a child-friendly or wellness break you're after? Are you all about immersing yourself in culture or taking some time out to relax and soak up the sun? Everyone's tastes are unique, which is why we cater to all cruisers' needs! Just browse through our theme cruises for some inspiration to help you select your first cruise.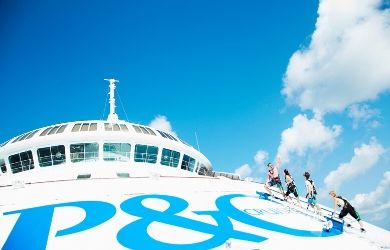 Which cabin category?
Choosing a cabin category also depends mostly on your budget. Inside cabins are the most economical choice available and are located on the inner side of the cruise ship. Outside cabins are fitted with a window to bring you your own personal picturesque views to enjoy all day long. Balcony cabins will invite you to admire stunning seascapes and embrace the fresh sea breeze on your own private balcony. These cabins also generally offer more spacious rooms and additional features. But for those after a little more luxury, try a suite! Top of the class, a suite offers a balcony, a spacious cabin, a few added luxuries and access to exclusive areas, such as the Aqua lounge on board Celebrity Cruises.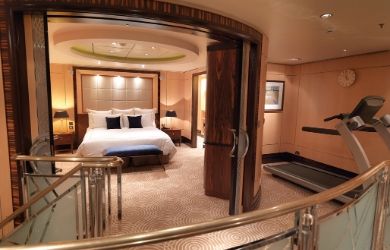 What's included in my fare?
You'll be delighted to know that cruises are generally full board, which means that all main meals on board are included in the cost of your fare. So be prepared to dig in to some inspiring and delicious delicacies from all around the world! Some cruise lines offer competitive all-inclusive beverage packages, meaning you'll be sure to relax stress-free on board with a margarita in hand. It's also good to know that when you select a luxury cruise, you can expect more to be included in the price of your cruise ticket, such as special events and shore excursions – these will usually be listed under the cruise description.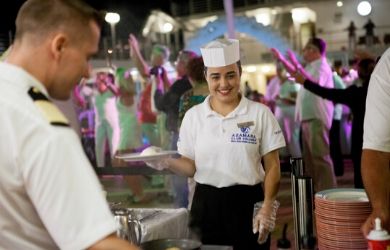 What can I do on board a cruise ship?
Now, that's the real question! Let's just say that there is an abundance of activities for every type of cruiser on board cruise ships these days. Aside from spas for you to unwind in, you can work up a sweat in fitness classes, such as yoga, on board a large number of cruises. You can also always expect an extensive entertainment programme with events such as concerts and comedy nights. If you're planning to cruise with family, take a look at our family-friendly cruises, where kids will no doubt find plenty to do – with facilities such as pools, slides and cinemas! If you're a foodie, then you are also in luck. On certain cruises, you can look forward to epic masterclasses on how to recreate local delicacies and cocktails. And then, after eventful days at sea, you can sit back and sip on a refreshing cocktail at the charming bars on board. Sounds enticing, right?
Where can I travel to?
Well, this is where we leave you to decide! Check out our mammoth range of destinations here. Or if you still feel lost in a sea of choices, call our CruiseAway hotline on 1300 887 590. Book your first cruise and kick-start your 2020 today!