Time for a new year – time to look forward to a new year of inspiring new travel plans! With more and more people around the globe reflecting on sustainability and environmental trends, CruiseAway generally predicts 2020 will see some shifts in the hottest and trending travel destinations. Meanwhile, you might notice that popular destinations from previous years will once more make it onto our shortlist of the hottest cruise destinations for 2020. So, without further ado, let's reveal our 2020 edition of trending destinations for the promising year ahead.
CruiseAway's top-six hottest cruise destinations for 2020
1. The Mediterranean: Athens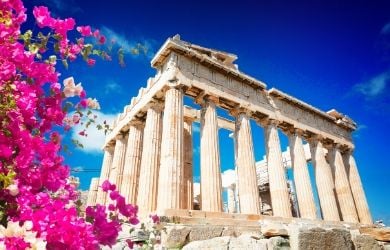 Always a classic – quite literally! Although there are countless destinations to look forward to on a cruise across the Mediterranean, we believe that Athens will particularly impress you with its sheer wealth of unique culture, art, history, cuisine and architecture. A spectacle and an epic monument to the days of our ancient ancestors – and a UNESCO World Heritage Site – the Acropolis is amongst just one of the must-see archaeological sites to behold on a stopover in Athens. Dig in to moussaka, tzatziki or a crisp and tangy salad followed by a Greek coffee – or take a shot of ouzo if you're feeling particularly brave. Need we say more?
Others Mediterranean destinations include: Rome, Barcelona, Lisbon, Mykonos, Santorini, Madeira
2. Northern Europe: St. Petersburg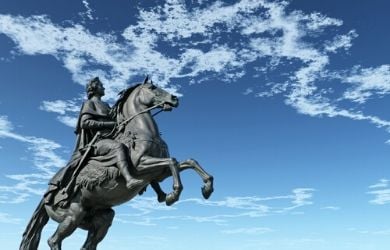 Okay, you may have to take the title of this article with a pinch of salt, as this particular destination is not always quite literally 'hot'. In fact, temperatures in winter can drop to –10 degrees Celsius. Known as a city abundant in squares and canals, St. Petersburg proves a perfect introduction to the outstanding regal architecture to be admired in Russia's major cities. The city is indeed an intricate and stunning tapestry of vibrantly colourful buildings, world-class art, shopping centres and busy nightlife. St. Petersburg will welcome you to explore its cultural kaleidoscope along with its eventful and fascinating history.
Other northern European destinations include: Shetland Islands, Reykjavik, Helsinki, Stockholm, Tallinn, Dublin, Oslo
3. South East Asia: Bangkok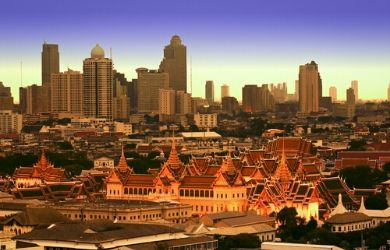 Expect the exotic, the extraordinary, the exciting – on one of our cruises heading for the Asian paradise of Bangkok. Named a UNESCO Creative City of design back in October 2019, Bangkok is certainly a trending destination to tick off your bucket list this year. Embark on breathtaking adventures along Bangkok's hidden waterways and islands by boat and admire this hub of innovation first-hand. And on a completely unrelated side note: Did you know that Bangkok's real name is 'Krung Thep Mahanakhon Amon Rattanakosin Mahinthara Ayuthaya Mahadilok Phop Noppharat Ratchathani Burirom Udomratchaniwet Mahasathan Amon Piman Awatan Sathit Sakkathattiya Witsanukam Prasit': the longest city name in the world!
Other Asian destinations include: Singapore, Osaka, Hong Kong, Malacca, Ho Chi Minh City
4. Hawaii and the USA: Vancouver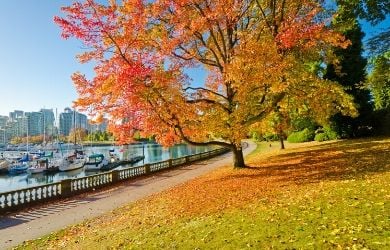 The favourite that rarely fails to make it onto our shortlist. A natural wonder, Vancouver has been recognised for its role in driving forward urban sustainability. So, with this in mind, take to the diverse footpaths and cycle paths designed exactly for you to go out and explore the city, with its neighbourhoods, its stunning Stanely Park and the city's shore front. If you're particularly hungry for some action, you can head out further to the hiking trails or – if you time your trip right – marvel at the outstanding yellow, orange and red autumnal hues amongst the city's shrubbery and foliage. Photographs simply don't do these picturesque scenes any justice!
Other Hawaii and US destinations include: Anchorage, San Francisco, Maui, Honolulu, Los Angeles
5. Asia: Kochi (Chochin)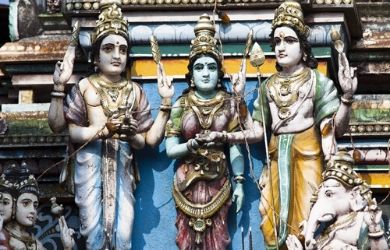 Perhaps the new dark horse of destinations, Kochi is an up-and-coming go-to destination for holiday goers worldwide. Located on the coast of southern India, Kochi boasts an exciting, fascinating zest for life and a forward-thinking vision for the future. The metropolis recently launched the world's first fully solar-powered airport! Strongly bound to its heritage, the city will draw you to its colonial-era backstreets, scattered with quaint cafés and street art. From the moment you set foot in this awe-inspiring city, Kochi is sure to take you on a journey with all of your five senses. Top tip: Try to plan your cruise with a stopover in Kochi between December 2020 and March 2021 for the spectacular Kochi-Muziris Biennale contemporary art festival.
Other destinations amongst our World Sectors cruises include: Bali, Darwin, Suez Canal, Petra, New York, Mumbai, Cartagena, Port Louis
6. Asia-Pacific: Tasmania
A beautiful landscape of raw and outstanding flora, fauna and wildlife, Tasmania is quickly becoming a popular destination for Aussies. Its laid-back charm derives from its utter remoteness, rugged terrains and its ancient wildlife that has thrived there for several thousands of years. Diversity is right at home here, with countless national parks – such as Freycinet National Park – marine park reserves, beaches, and you can count on a full programme of things to do in Tasmania's cities. Wineries, restaurants, museums and other attractions can all be found in Hobart. So, if you want to stay close to home, you now know where to book your next cruise!
Other destinations include: Perth, Tauranga, Noumea, Malé, Auckland, Singapore, Bali
If these destinations have awakened your cruising ambitions for the year ahead, peruse through more enticing cruise offers on our hottest cruise destinations page!