With new cases reported every day, the novel coronavirus is continuing to make headlines all over the world. It's thus within every cruise line's best interests to react to this new crisis quickly, cooperate with public health authorities and especially protect their guests and crew with extra precautionary policies. Let us give you the latest on the coronavirus and how it may affect your upcoming cruise plans.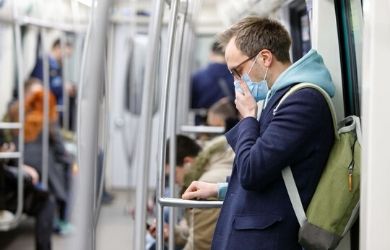 What is the coronavirus?
Since the first cases of the coronavirus (COVID-19) were reported in Wuhan, China, on 31 December 2019, global experts, scientists and governments have been working together to rapidly investigate and retrieve new knowledge about this respiratory virus. 
Like the more common influenza, the coronavirus is currently known to be spread via respiratory droplets released into the air when an infected person sneezes or coughs. People in proximity to the infected person may then inhale these droplets and subsequently become infected with the virus.
What are the symptoms?
A high fever (above 38 degrees Celsius), cough and breathing difficulties are among the symptoms for the coronavirus listed on the World Health Organisation (WHO)'s website. In severe cases, infection can lead to pneumonia, severe acute respiratory syndrome, kidney failure or even death.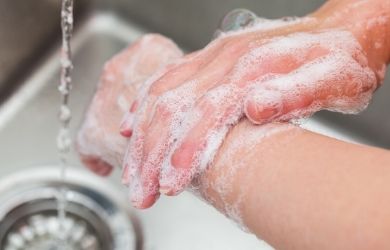 After infection, symptoms can appear within as few as two days or within 14 days.
How can I protect myself and other cruise guests?
There is currently no vaccination for the coronavirus. WHO has instead urged people to avoid exposure to the virus and maintain the following daily hygiene measures to prevent infection.
• Frequently wash your hands with soap and water (or an alcohol-based hand sanitiser).
• Cough and sneeze with a tissue or an elbow covering your mouth and nose. Dispose of any tissues immediately in a closed bin. Wash your hands as per the instructions above.
• Don't touch your eyes, nose and mouth before washing your hands.
• Remain at least one metre (three feet) away from people who are infected.
• If you have any of the symptoms listed, seek medical care early on and avoid travelling.
• Avoid eating raw or undercooked animal products.
How could the coronavirus affect cruises?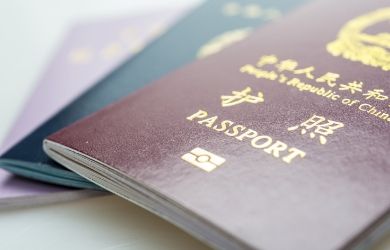 Travelling restrictions
A number of countries, such as Indonesia, Singapore and Vietnam are denying entry to people who have travelled to, from or via China within 14 days. Chinese guests require medical certificates or must undergo medical screening in order to travel. Japan and Malaysia are among the countries that have also implemented restrictions on travel for those from certain Chinese provinces, such as Hubei, Zhejiang or Jiangsu.
Cruise lines are also denying boarding to all persons who have travelled from, visited or transited via China, including Hong Kong and Macau, within 14 days before embarkation. Royal Caribbean has additionally stated that it is denying boarding to guests who have travelled through, from or to Iran, South Korea and the Italian regions of Lombardy and Veneto within 15 days prior to their cruise. Guests who do not disclose their travel through China or the areas most affected by the virus may face legal consequences.
All persons who either exhibit symptoms of the virus or who have had close contact with anyone suspected of or diagnosed with the coronavirus will be denied boarding by cruise lines.
Crew members from China will be prevented from boarding many cruise ships until further notice.
Medical screening
Many cruise lines have implemented pre-boarding medical evaluations, including temperature checks, for guests who appear to have a fever or respiratory symptoms. Royal Caribbean will deny boarding to guests with fever or low blood oximetry. A handful of cruise lines are performing mandatory screenings on anyone who has travelled from, to or through Japan, Singapore, Thailand and Italy within 15 days prior to their cruise.
Quarantine
The Diamond Princess was quarantined in Japan on 1 February 2020 after a passenger on the ship, who departed in Hong Kong, was tested positive for the coronavirus. The cruise line subsequently cancelled the Diamond Princess' next voyages on 4 February, for which guests received full refunds (including airfare, ground transportation, food on board, etc.).
Following thorough screening, ten people on board the docked ship were tested positive for the coronavirus and were transported to local Japanese hospitals, and the Diamond Princess was placed under quarantine for two weeks on 4 February 2020. During the quarantine period, whilst complying with guidance from the Japan Ministry of Health, further cases of the virus were found.
Guests on board the ship were meanwhile able to use Internet and telephone services to keep in touch with their loved ones during the quarantine period, and food and other supplies were brought on board. Besides this, new in-room entertainment was activated in each cabin for quarantined cruisers – this included newspapers, on-demand television and films, arts and crafts, room service and more.
The quarantine was eventually lifted, and the disembark process commenced on 19 February 2020. Guests collected and transported home by their respective governments were required to remain in quarantine for a further 14 days.
Cancellations or itinerary changes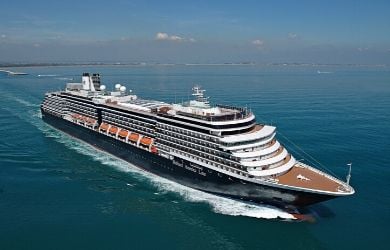 Due to increasing concerns about the virus, many sailings around and to Asia have been cancelled.
For example, all Norwegian Spirit sailings between 15 April 2020 and 7 December 2020 have been cancelled, and any guests booked on these sailings have been notified by Norwegian. Holland and America Line has also cancelled all Asia cruises of Westerdam remaining this season. Several cruise lines have issued statements informing customers and agents alike that their itineraries have been affected by the coronavirus outbreak. This means that several cruises will, for the time being, forgo stops in mainland China and Hong Kong.
If you believe that you could be affected by itinerary changes or cruise cancellations, get in contact with our sales agents or with the relevant cruise line for more information.
What are cruise lines saying? 
In line with CLIA and WHO's recommendations, many cruise lines have implemented strict measures to protect the security, safety and well-being of their guests. These may change or be updated regularly, so make sure you keep yourself up to date with any new cruise line policies before you travel. To give you an idea of what these policies look like, we have compiled the latest statements and regulations introduced by various cruise lines.
Cruise & Maritime Voyages
… all updates to policies and procedures are designed to protect the welfare of guests and crew in accordance with recommendations made by CLIA, the World Health Organisation (WHO) and other national and international healthcare authorities.
Updates as of 14 February 2020:
Itinerary changes: Colombus' call to Tianjin, China is to be replaced with a stopover in Osaka and Nagasaki, Japan, in March 2020.
Itinerary changes: Columbus' scheduled stopover in Hong Kong in March 2020 is to be replaced with a call at Chan May, Vietnam.
To find out more from Cruise & Maritime Voyages, please click here.
Holland America Line
We are closely monitoring the evolving situation with respect to coronavirus that originated in mainland China and our medical experts are coordinating closely with global health authorities to implement enhanced screening, prevention and control measures for our ships globally.
Updates as of 20 February 2020:
Cancellations of all Asia cruises of Westerdam remaining in the season.
To find out more from Holland America Line, please click here.
Princess Cruises
We are closely monitoring the developments, and our medical experts are coordinating closely with international health authorities. We have also activated enhanced screening, prevention and control procedures for our ships to keep guests and crew safe.
Updates as of 21 February 2020:
Cancellations of Sapphire Princess cruises between February and October 2020.
Cancellations of Diamond Princess cruises between February and April 2020.
Cancellations of Majestic Princess cruises between February and April 2020.
Itinerary changes: some Majestic Princess cruises will now end in Fremantle (Perth) on 22 February 2020.
To find out more from Princess, please click here.
Royal Caribbean
To comply with guidance from CDC, WHO and other public health authorities around the world, we are implementing several global measures to protect guests and crew. These measures are intentionally conservative and apply to anyone boarding our ships, guests and crew alike. We apologise for the inconvenience created by these precautionary measures.
Updates as of 24 February 2020:
Cancellations and/or modifications of most sailings in Asia through mid March, with no sailings departing from mainland China or Hong Kong.
To find out more from Royal Caribbean, please click here.
Norweigan Cruise Line
… we have proactively implemented several preventative measures to reduce potential exposure and transmission of COVID-19 and to protect the health, safety, security and well-being of our guests and crew. 
Updates as of 21 February 2020:
Cancellations, modifications or redeployment of all (24) voyages in Asia.
No deployment of cruise ships in Asia until the end of the third quarter of 2020.
To find out more from Norwegian, please click here.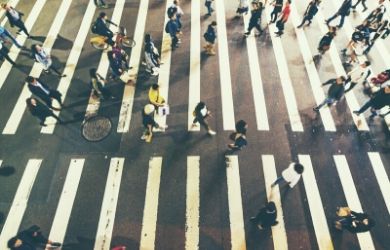 Information and travel advice regarding the coronavirus is readily available on several cruise line websites should you wish to read it.
In light of the coronavirus outbreak, we at CruiseAway urge guests on board any upcoming cruises to be vigilant whilst travelling. If you would like to explore this topic further, please do not hesitate to contact us on 1300 887 590 – or you can follow regular updates and travel advice on the WHO website.
* Information is known to be accurate at time of publication.