On 8 June each year, we celebrate the ocean, its importance in our lives, and how each of us can protect it, no matter where we live. World Oceans Day raises the profile of the ocean, connects people worldwide, and inspires continuing action year-round to protect and restore this amazing resource that we all depend on.
No industry has a stronger interest in protecting the oceans we sail and the destinations we visit than cruise. It is not simply our responsibility: operating sustainably is a business imperative.
Sustainability in the Cruise Industry
Let's take a look at how some of the top cruise lines are protecting the environment and strengthening local destinations through bold leadership, innovative stewardship, and strong strategic partnerships.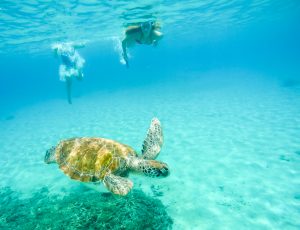 Have committed to reducing emissions by 35% by 2020. They're also designing their next class of ships to be powered by LNG and fuel cells. Not only that, whenever possible the waste on their ships is reused, recycled or converted to energy.
Onboard Norwegian vessels, water is primarily used by guests and crew in their staterooms for showers, bathtubs and sinks but is also used for galleys, laundry, pools, whirlpools, spas and cleaning public spaces. They have focused efforts on increasing water production on board with sophisticated plants that use seawater as the source, which reduces the need for the bunkering of fresh water. Norwegian have also pioneered recycling of used oil and it is often offloaded for use at shoreside installations as bio-fuel, with their vessels recycling over 95% of the cooking oil that is landed ashore.
Earlier this year announced it will become the first luxury ocean cruise line to eliminate single-use plastic bottles, having recently got rid of single-use plastic straws.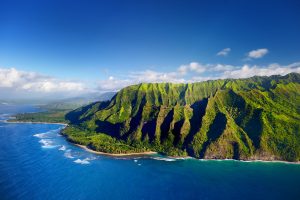 Have pledged to reduce plastic water bottle waste, in a partnership with eco-friendly water company Vero Water, the Cruise Line has committed to eliminating millions of plastic water bottles every year.
Uniworld:
Uniworld, a leading river cruise company, has been working with TreadRight and The Travel Foundation on a project to help monitor, and ultimately reduce, the environmental impact which cruising can have upon rivers and the surrounding habitats. The Sustainable River Cruising Project has documented and provided measures to reduce the environmental impact of cruising. The project focused on some of the world's most geographically, historically and culturally rich rivers, including the Nile, in Africa the Danube, the Rhone and the Rhine in Europe. Based on the results from the project, The Travel Foundation was able to develop the first-of-its-kind Environmental Sustainability for River Cruising guide offering best practices to river cruise operators worldwide on how to operate with as little environmental impact as possible.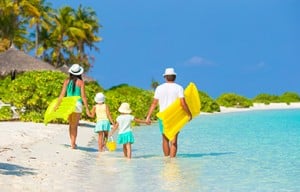 Scenic Cruises:
Scenic has joined Climate Friendly™, an Australian based organisation committed to reducing large scale greenhouse gas emissions by funding renewable energy projects. Since 2003, Climate Friendly™ has been helping businesses and individuals to take positive action on their carbon emissions in any activity that uses energy. They help Scenic and our guests offset the carbon emissions from their travel at the same time as contributing towards the clean energy industry.