Southeast Asia is a region that offers something for everyone, from mega-metropolises to remote islands. There are so many exciting places that offer a healthy dose of adventure, ancient history and culture. Home to 11 countries and 620 million people, Southeast Asia is an immensely diverse region, bountiful in immersive travel opportunities throughout every season of the year; and deciding where and when to go can be difficult. No worries! We've put together a list of 13 must-visit places in Southeast Asia.
1 – Singapore, Singapore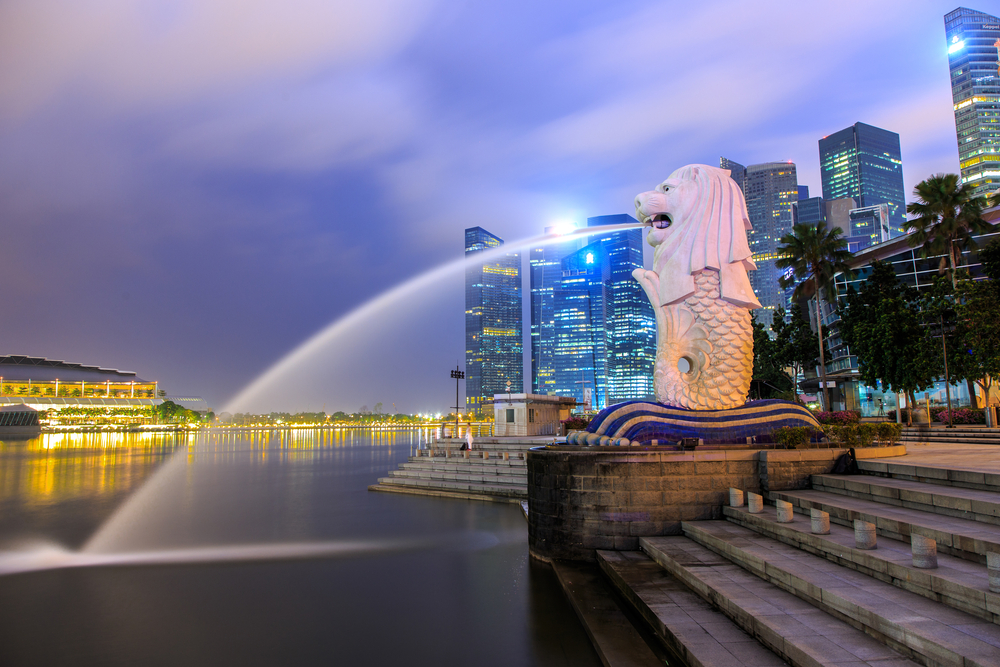 A thriving cosmopolitan city-state boasts many lovely public spaces offers plenty of photo ops. Visit the Merlion Park to snap some shots of the Singapore icon – an 8.6-metre tall mythical creature with a lion's head and a body of a fish, then go for a change of scenery and unwind around Gardens by the Bay. Singapore offers attractions ranging from the fabulous Singapore Flyer, the world's largest giant observation wheel, to the celebrity chef restaurants located within the Marina Bay Sands, just a few minutes from the cruise port.
2 – Nha Trang, Vietnam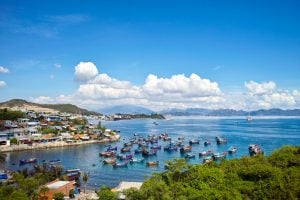 Vietnam's most famous coastal resort city is an international magnet for beach lovers and serious divers, who enthusiastically submerge themselves in the South China Sea. But the city also offers the less active travellers something, who, after a day of visiting Po Nagar Cham Towers and Long Son Pagoda, just want to relax in comfort. The city's turquoise bay is the perfect spot to experience the sunrise.
3 – Sihanoukville, Cambodia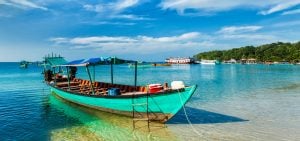 Drifting serenely in the Gulf of Thailand, the palm-fringed coastline of Sihanoukville is a booming port and its white sand beaches caught the attention of Cambodia's jet-setting elite and international tourists since the late 20th century. Beyond its marvellous beaches, Sihanoukville might be most famous for its outstanding natural beauty, Ream National Park, with mangrove forest and waterfalls. Cap off your day with mouth-watering seafood, freshly caught in the Kampong Pier Nup Lok, which also offers some nice views.
4 – Phuket, Thailand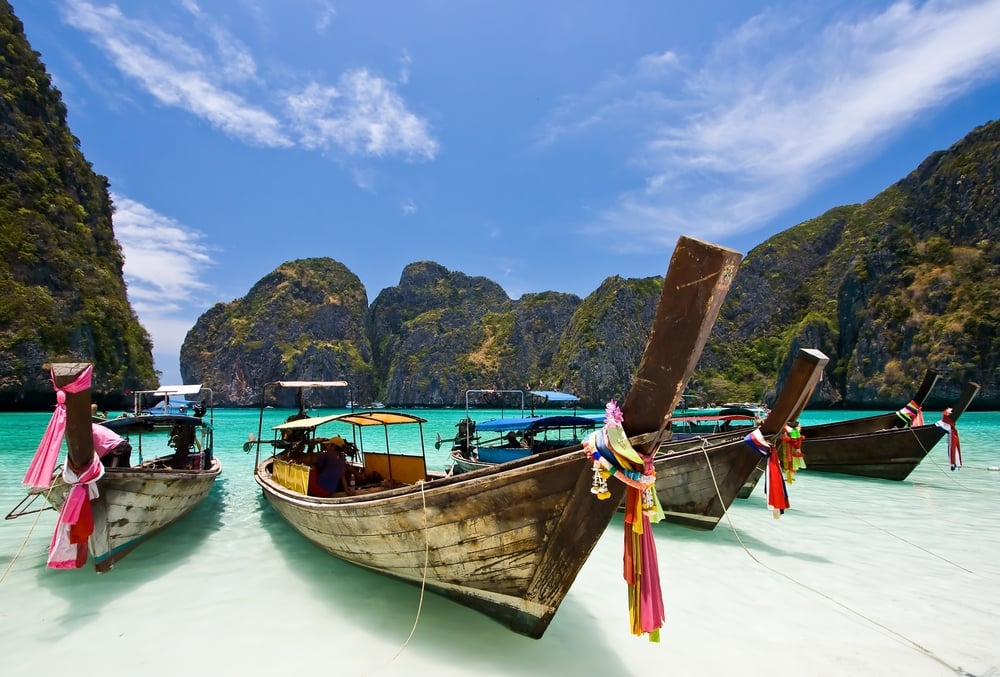 When tourists wax poetic about breath-taking Thai beaches, they are usually talking about those found on a rainforested and mountainous island of Phuket. Phuket, a peaceful, mountainous island in the Andaman Sea, is among the top travel destinations for her extraordinary natural scenery. Spend a morning taking a leisurely stroll up by the Ton Sai waterfall or discover some of the island's lesser-known coastal gems that don't make it into the travel guides. Experience another world by simply enjoying emerald-green water and soak up the sun on the most stunning white sand beaches that can be found in the whole of South East Asia.
5 – Penang, Malaysia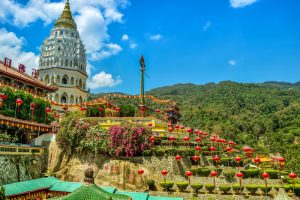 Famed for its natural scenery, Penang attracts thousands of sea lovers every year. Moreover, Penang is a popular tourist destination due to its historicity and cultural experience. Explore the quaint nooks and crannies of famous George Town, admire the unique and eclectic architecture and experience colourful history of Penang! For those looking for a tranquil escape from port life, trekking and climbing in Penang National Park will guarantee to leave you wanting to discover more.
6 – Manila, Philippines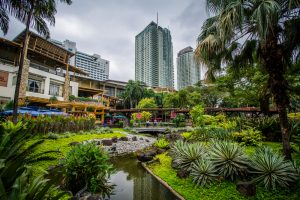 The capital of the Philippines is a mishmash of the best things about travelling in the country. It is not only an awesome stopover spot to explore this marvellous Southeast Asian country, but it is a worthy destination itself as well. A delight for culture scavengers and history lovers, Manila is a unique and historic city that rightfully deserves a spot on your bucket list. Manila's well-known monument is the impressive Fort Santiago that features a museum commemorating the national hero Jose Rizal. Other highlights include San Agustin Church, Rizal Park and Rizal Monument. The city has renovated its hotels historical sites and green spaces to complete its universal appeal.
7 – Bali, Indonesia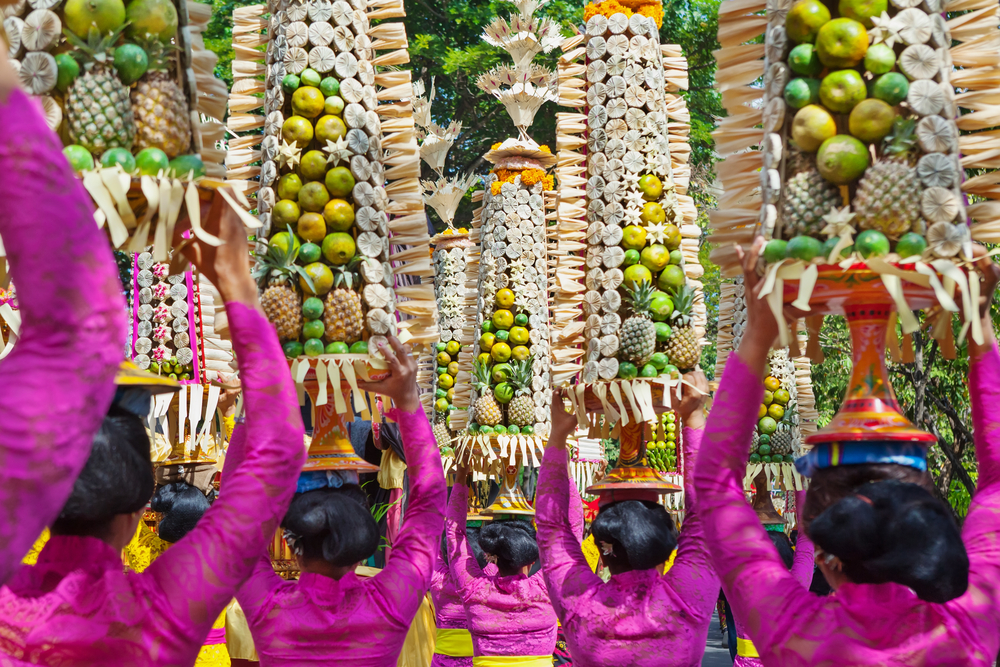 It is no wonder Bali, Indonesia is all over Instagram; this Indonesian island boasts some of the most beautiful white-sand beaches in the world. Bali welcomes travellers in search of paradise with superb hotels and excellent facilities. The Island of Gods is located between Java and Lombok islands, this peaceful oasis is an ideal place for a short stopover to relax and experience the taste of fine Balinese and Indonesian food. It has enough to keep you busy for a long while.
8 – Halong Bay, Vietnam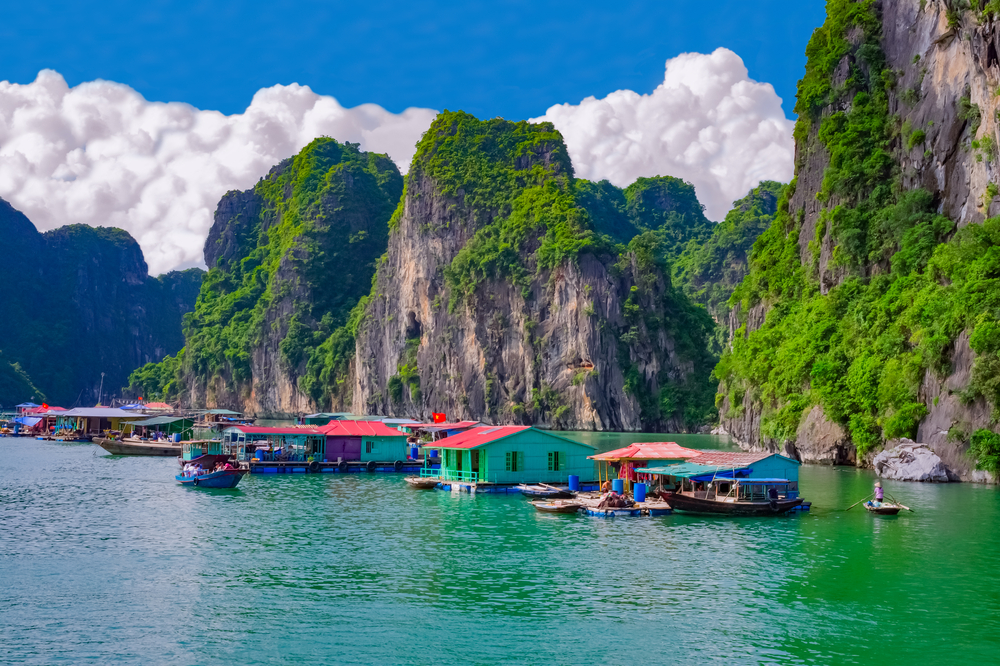 A cruise among the vertical limestone formations is a magnificent way to spend a few hours or more, landing on one of the 2,000 islets for further exploration. Once you've glimpsed this beautiful green paradise you won't be able to stay away. Wander through the UNESCO World Heritage, ideal for enjoying the vibrant nature life and escaping the city bustle for a little while. Meet the people, float past a thousand islands and witness the awakening of Halong Bay on the move.
9 – Yangon, Myanmar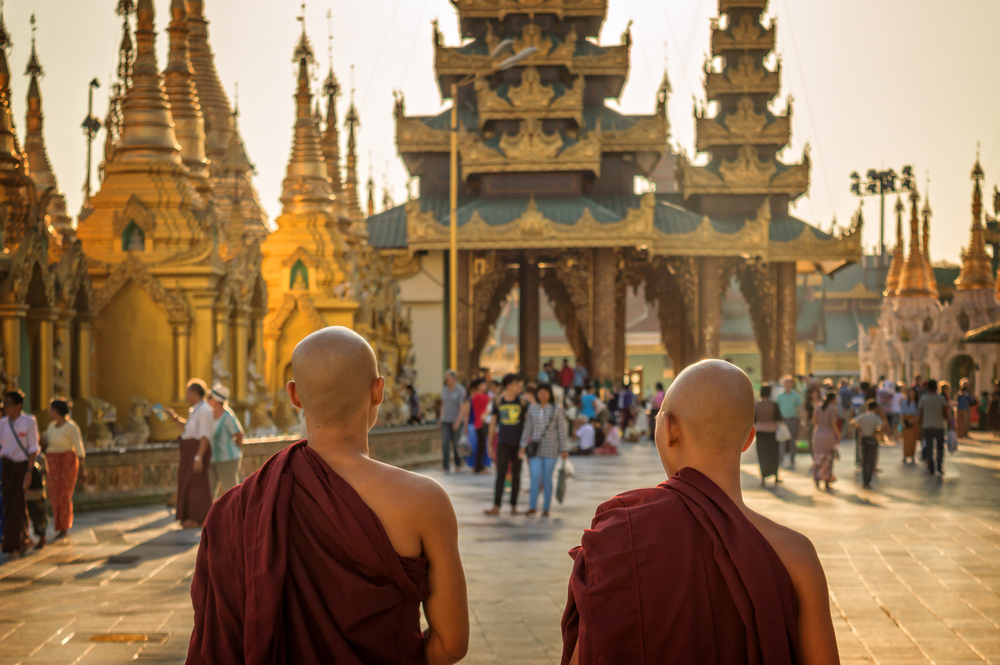 Yangon is a bustling port city that serves as the largest city in Myanmar. From the sacred religious pilgrimage sites to the lush green lake parks, this charismatic city at the convergence of the Yangon and Bago rivers provides a gateway to exploring Myanmar culture. Bustling and vibrant, Chinatown Yangon is full to the brim of market stalls. Head to the Bogyoke Aung San Market to buy some unique souvenirs to take home. You will find incredibly beautiful Burmese dresses and fabric, batik, pearl jewellery, artwork and other fashion items. Kandawgyi park is a total escape from the hectic and chaotic downtown area of Yangon and is the perfect spot to enjoy marvellous Myanmar sunrise or sunset.
10 – Bandar Seri Begawan, Brunei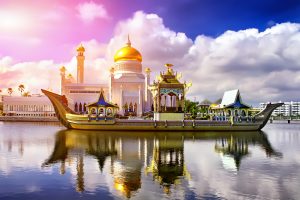 Known for its cultural traditions and stunning sights Brunei's capital is a must-see for travellers to South East Asia. Can't-miss attractions include the opulent Sultan Omar All Saifuddin Mosque and Kampong Ayer, the world's biggest water village situated over the Brunei River. Visiting Bandar Seri Begawan is also a feast for your appetite. Pasar Malam Gadong happens to be a playground for path finding foodies. This unique marketplace is blessed with high concentration of skilled street food chefs that pride themselves on serving some of the most authentic barbecued fish in banana leaf in the heart of Brunei Town.
11 – Dili, Timor-Leste
Dili is not a popular destination, but if you want to see some Portuguese colonial architecture, though, Timor-Leste is your next holiday destination. Walk up the steps to get to the top of the statue of Cristo Rei de Dili and enjoy the view of the ocean and Dili's harbour. Dili is a good place to unwind and recharge your batteries. On the beaches of Dili, you can enjoy freshly grilled fish, drink a coconut, and gaze at whales swimming along the shoreline during migration season.
12 – Lombok, Indonesia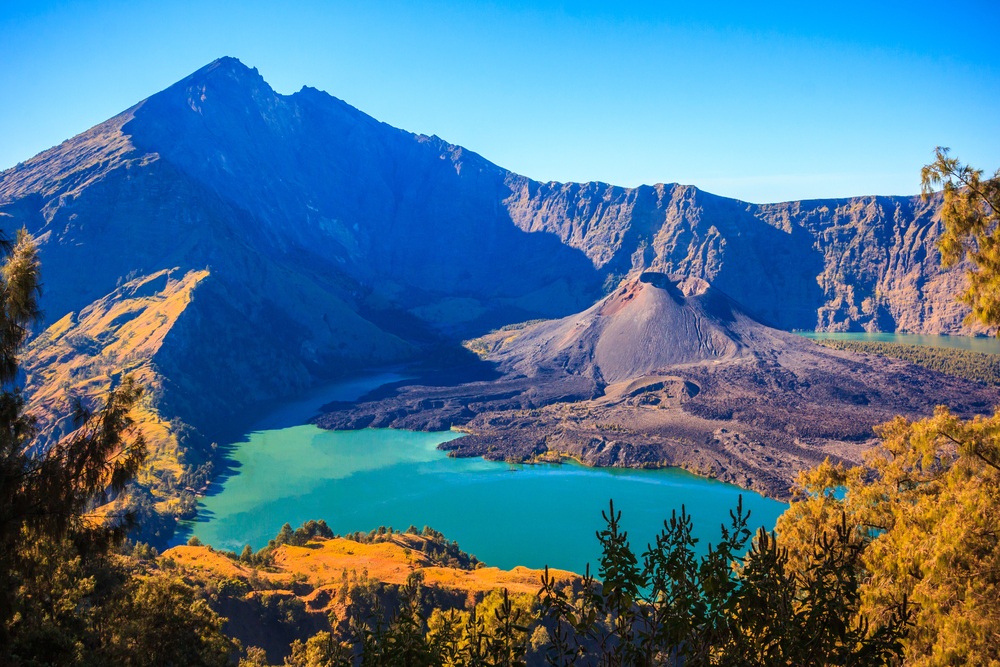 The mountains, volcanoes and waterfalls of the island in West Nusa Tenggara province offer some of the best trekking and rafting in Indonesia. Mount Rinjani is an active volcano and is definitely one of the highlights of the island. A hike through a winding road of Rinjani offers adventurous respect scenery, wildlife and hot springs. Other highlights in Lombok include world-class international cuisine, luxurious spas and beach bar parties. Enjoy!
13 – Koh Samui, Thailand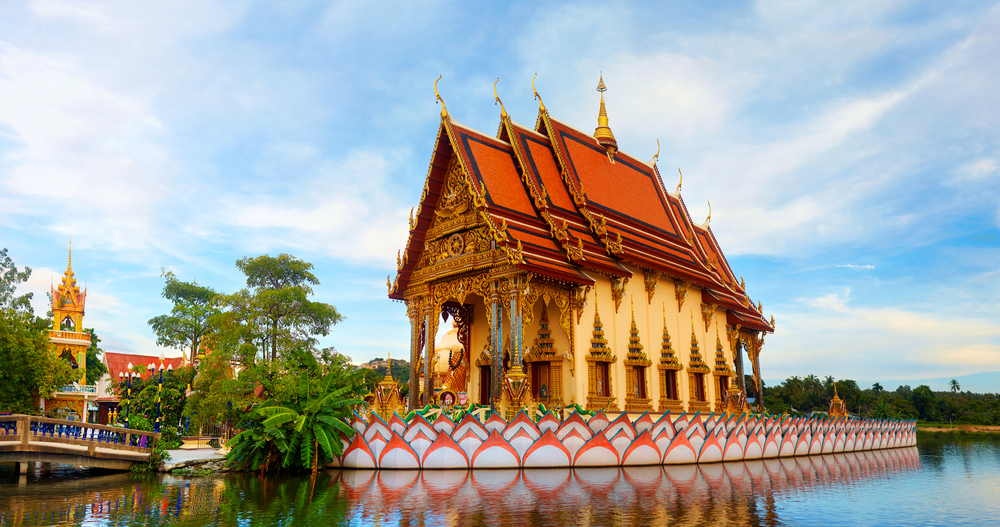 Thailand's most popular beach destination, Koh Samui is a picturesque island that is known for its beautiful sandy beaches, coconut groves and dense, mountainous rainforest, and despite its long-term popularity, there are many unspoiled corners and idyllic stretches of sand still. Take your time and explore the outer-lying temples. Koh Samui is home to an impressive religious landmark: Wat Plai Laem, an outstanding temple featuring a striking white 15-metre-tall and 18-arm statue of Guanyin, the Goddess of Mercy and Compassion.