The air is frozen, the wind is howling and the grass is crackling underfoot with frost. Oh yes, a bitter European winter is well and truly underway. But from beneath that feeble sun and frigid fog emerges a continent that to comes to life as the mercury drops. And when the Christmas lights flicker on and the market vendors trundle in, a sense of wonder descends upon one of the most vibrant and exciting port cities on the continent: Hamburg.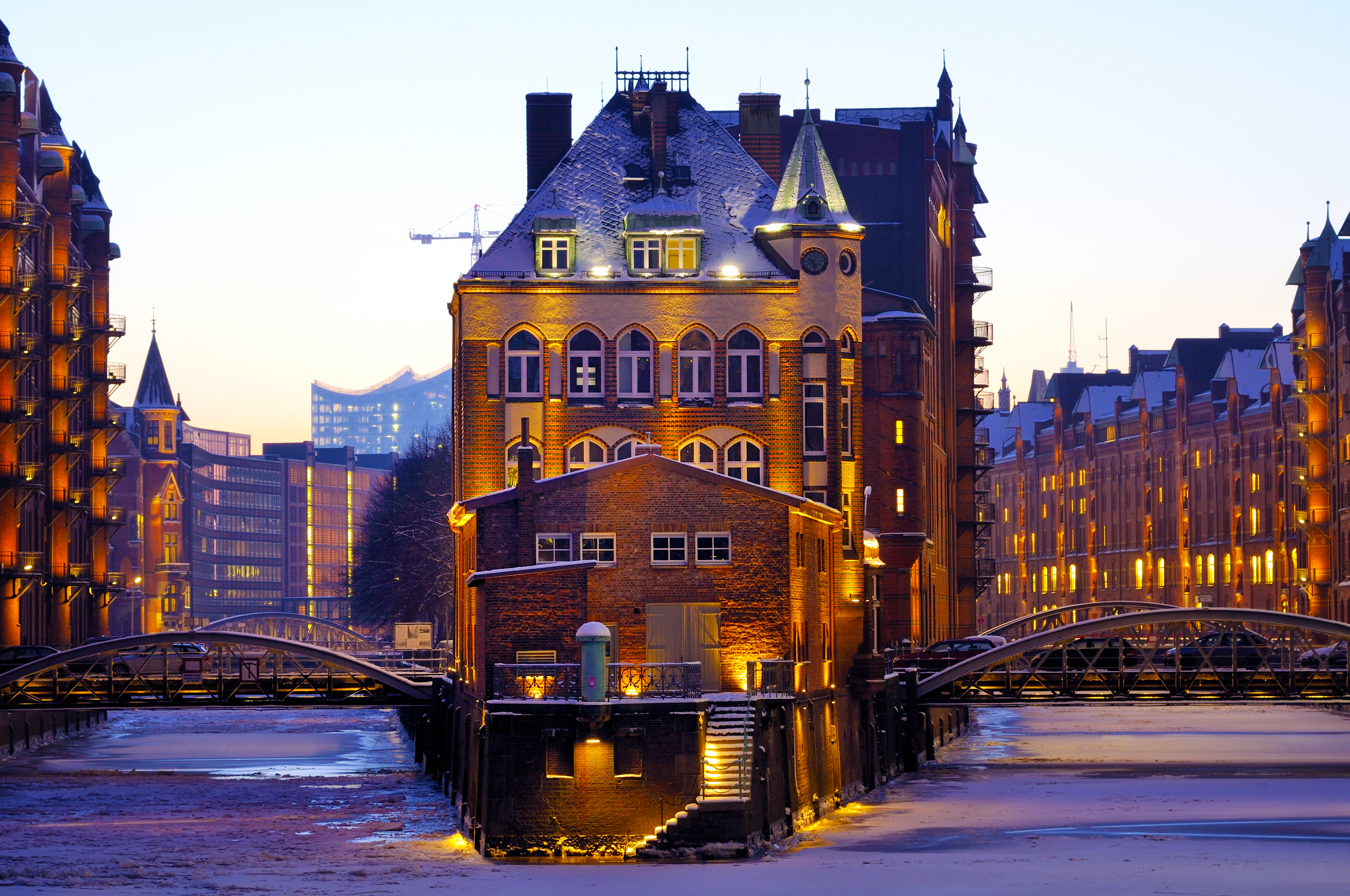 A city transformed…
An undeservedly underrated winter destination, the beautiful and historic harbour city in northern Germany comes alive when winter arrives. The smell of freshly baked, ginger-spiced Franzbrötchen wafts through cobbled streets, leafless trees draped in glittering lights illuminate magnificent Neo-Renaissance architecture, market squares swarm with locals from early evening, and with it, do the heady smells of Gluhwein and Grillwurst.
One, big, giant Christmas market!
It's as though the entire city transforms into a giant, urban Christmasmarket. Children squeal with joy as Sankt Nikolas flies over the Rathaus at dusk. Friends sip Rumgrog or Eierlikör in a forest of Christmas trees on Mönckebergstraße. Families ice skate on rooftops in St Georg. Lovers sample exquisite pastries and pore over little trinkets as they amble around the famous Alster Lake. And the most adventurous? They stroll through the kinky, kitschy, x-rated Reeperbahnmarkt, in Hamburg's red light district, in search of everything naughty and nice.
Lose yourself in the spirit of Christmas
Hamburg is truly an urban winter wonderland. But don't just take our word for it – why not swap your bikinis for scarves and the beach for snow flurries next festive season, and lose yourself in northern European Christmas spirit? For more information on cruises Christmas cruises or cruises that stop in Hamburg contact one of our Dreamlines experts here.