European River Cruises 2017/2018
Sail down the Danube, explore the Rhine, relax on the Main. Discover small town hidden gems and castles galore – all on a European River Cruise!
European Rivers
Hundreds of rivers and their tributaries cross Europe: the incredible Danube, Dnieper, Don, Elbe, Loire and Oder being only a mere but stunning handful of them. Europe is the perfect balance between ancient and modern, and the best way to discover it is by river. European river cruises along the Rhine, the Main, the Danube and the Seine are bound to feed your appreciative appetite for the wonders of Europe. With the limitless load of tourist attractions throughout this area, you can rest assured that you will discover new and exotic landscapes every time you return.
A river cruise will take you to the doorstep of the historical and architectural marvels that Europe has to offer. Journey to Amsterdam, Cologne, Vienna, Budapest, Venice and much more to become aware of the prominence of the contemporary versus ancient features that permeate Europe. Visit all the highlights of the legendary Rhine River including charming castles and experience the lush landscape of the Black Forest region. Discover grand cities and quaint villages along the Danube and discover the natural beauty of Germany along the Elegant Elbe.
show more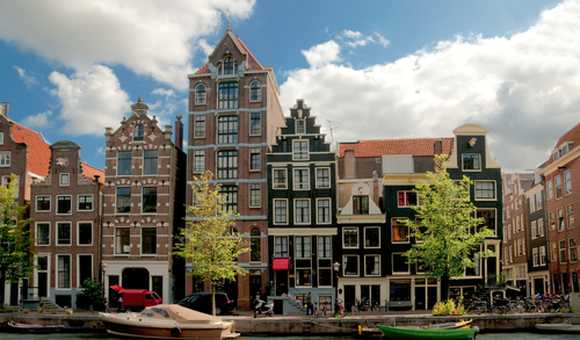 Our Recommendations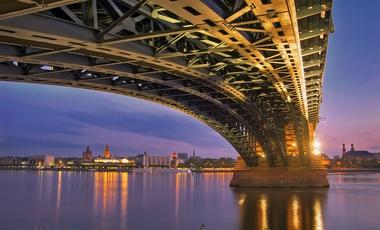 Lisa
The Enchanting Rhine7 Nights with the APT AmaDante
River cruise classic from Amsterdam to Basel - 3 countries in 8 relaxed days.
Our advice:
Take a good pair of binoculars to catch detail of the majestic architecture and inspiring scenery from the observation lounge and bar.
---
Amsterdam - Basel
European Rivers
May 2018 - July 2018
0 out of 5
---

Read more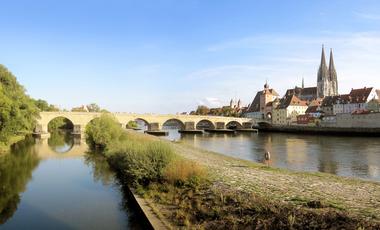 Nikki
Delightful Danube from Prague to Budapest10 Nights with the Avalon Visionary
The most scenic of river cruises from Prague to Budapest featuring all that the historically rich River Danube has to offer.
Our advice:
Comfortable walking shoes are essential so you can explore to your hearts content!
---
Prague - Budapest
European Rivers
May 2017 - November 2018
0 out of 5
---
Read more
European River Ports
Top European River Ports
European Rivers
European River cruises are an absolute perfect way to see the majestic cities dotted throughout Europe.
Cities such as Amsterdam, Cologne, Vienna and Budapest artfully balance the contemporary and the ancient. Witness the enduring splendour and refinement of the Old Europe with European river cruises along the Main, the Rhine, the Seine and the Danube. Our expert team will be delighted to advise you on routes and excursions, so don't hesitate to call! The European river cruises we provide will doubtlessly be an unforgettable journey along these great waterways.
Cruises on the Danube
The Danube is one of the most popular rivers in Europe for cruising, which is no surprise considering the stunning cities which lie upon its shores. Prague, Vienna and Budapest all lie along this mighty river artery and a wide range of shore excursions will assure you truly get a sense of these wondrous places.
Vienna's imperial architecture and refined culture is mirrored in the two sides of Hungary's capital, Buda and Pest.
The Danube also boasts an array of quaint villages which have their roots as small fishing towns. The riparian backdrop of these shore side destinations holds the essence of a European river cruise, so be sure to do some research to get the most out of your trip!
Rhine Cruises
The shores of the Rhine are studded with castles both impressive and imposing. A cruise down the Rhine allows you to witness the extensive Black Forest region and also cities like Amsterdam, Basel, and Cologne.
The capital city of the Netherlands offers numerous museums, vibrant gardens and winding canals which you can experience as part of an on shore excursion. Don't worry though, if you'd prefer to explore ancient riverside ruins that's also a possibility.
On a Rhine cruise you will see a lot in a relatively short space of time, which is ideal for those who want to get a taste of Europe.
Book Now
All our European River cruises can be specifically tailored to your needs. If you require flights to and from Europe or travel insurance while in Europe, then call our European River cruise experts who are waiting to help. For more great options on cruise, have a look into our last minute deals and cheap offers. All cruises are available through our cruise experts. Call now on 1300 887 590.