Canada and New England Cruises
The East Coast of North America offers both captivating landscapes, and bustling cities. Experience the laid back Canadian Maritimes, or the fast pace of New York City. Cruise north towards the Arctic, or head to the beaches of the Caribbean whichever route you choose, will be an unforgettable journey.
Canada and the USA East Coast
Vast landscapes, sky high mountains, glinting glaciers, spectral rainforests and remote beaches are only a few of the things that make the world's second largest country so intriguing. Canada offers unparalleled and once in a lifetime experiences and adventures from Haida Gwaii to Vancouver, the mystical Niagara Falls, the Cabot Trail and Nahanni National Park Reserve not to mention cultural charms such as the Montreal Jazz Festival. Choose a cruise that will take you to Canadian highlights such as Vancouver Island. The Northern Lights are guaranteed to enhance your Canadian experience in addition to the terrain that is ideal for activities such as snowboarding, surfing and kayaking. A cruise will allow you to view charming Canada through a kaleidoscope of colour.
show more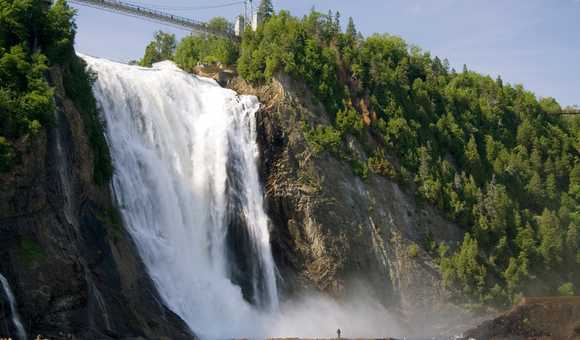 Ports in the East Coast of Canada and the USA
Top Ports in the East Coast
Canada and the USA East Coast
Visit stunning and cosmopolitan cities like New York, Boston, Quebec, Montreal and Vancouver. Enjoy dazzling skylines, kaleidoscopes of culture and impressive architecture. Enjoy the captivating beauty and the history of the Canadian and New England Atlantic coastline with its plethora of bird and sea life. Tour charming cities steeped in a strong history with remnants of European culture and heritage. On a cruise to Canada and New England you'll expect to find areas of astonishing natural beauty – from quaint fishing villages to world-class international cities. Enjoy fall foliage tours and Beluga whale-watching expeditions. Discover the revolutionary history that created a nation and experience the unmistakable echoes of Europe in the cobblestone streets.
These cruises are perfect for family cruising, with convenient homeports, historic seaports and unforgettable scenery and sea life. Sail along colour-drenched banks full of autumnal colours and awe-inspiring cities.
Canada
Sail to Canada's iconic city of Halifax and you'll be in awe over the metropolitan area's wondrous attractions and romantic walks. Venture to Peggy Cove's Lighthouse, one of Nova Scotia's many gems and discover its jaw-dropping surroundings of rocky terrain. Further inland you will be awe-inspired by Old Quebec, a city quarter lined with European-infused richness on every street. French is the first and official language of the region, which compliments the city's rich heritage and colonial past.