Embark on a journey of a lifetime. These historically and culturally rich waters, offer exotic sights, fascinating temples, and unique cultural experiences giving travelers a fresh perspective and insight into Asias diverse history.
Asian Rivers
Take on the enchanting rivers of Asia including the Ganges, Irrawaddy, Mekong, Yangtze and much more with an unforgettable river cruise. The rivers of Asia are the cultural and economic backbone of the continent as well as being of high spiritual importance. They support breath-taking scenery that has to be seen to be believed. What better way to do so than with a top class river cruise? From the majestic Mekong River to tropical jungles, the vibrant landscapes of Asia are sure to leave visitors captivated.
Indulge in world-renowned Asian cuisine from China to India. Get lost in the ancient wonders and sacred sites that span the continent including the Great Wall of China, the Pagodas of Myanmar and the temples of Angkor as well as the marvels of Vietnam and more. Experience the art deco architecture of Shanghai and witness the unique culture of Asia's pottery villages. Appreciate the bewildering wildlife on offer including the elephants in India and don't miss out on a trip to the Silk Road in Bukhara. Cruising through Asia's rivers will guide visitors to the hotspots of the fascinating continent and provide highly unique and unforgettable experiences.
show more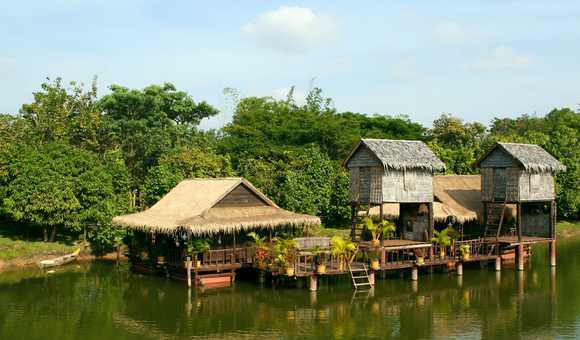 Asian River Ports
Top Ports along Asian Rivers
Asian Rivers
Why Cruise along Asian Rivers?
Asia has a mystical and fascinating history and passengers get to experience this by visiting stunning temples and sights as part of onshore excursions. Its sounds and smells make for a rich and vibrant experience for any traveller and there is no better way to experience Asia than in the luxury of an opulent river vessel.Some of the best cruise is Asia are along the Mekong River. Experience up to 6 different countries and culture all on one cruise. For the best Asian ocean cruises have a look at our selection on our Asian cruise section. For all the best deals and information talk to our cruise experts today by calling 1300 887 590.