Explore the land of the midnight sun and discover the pristine, unobstructed scenery of the Arctic. From the fascinating landscapes, untouched beauty, and extraordinary wildlife, your trip will be unlike any other.
Arctic Ocean
Adventure into the wilderness of the Arctic Ocean and embrace the unique experiences this special cruise destination has to offer. Where else on Earth can you witness views of Northern Lights over exotic plains or see a sky polluted by stars and natural lights rather than artificial lights? The wide variety of activities offered by this area are completely unique and breathtaking. Feel free to choose from cross-country skiing, being pulled by huskies and reindeer or exploring geothermally active valleys.
Rest assured that the cruise ships that dare to embark into the mysterious waters of the Arctic are well prepared for the extreme yet endearing weather conditions that come with it. Relish up-close views of real life icebergs from the comfort of your warm and luxurious ship, and don't forget throughout your journey to keep your eyes peeled to catch a glimpse of the native Arctic wildlife including Polar bears, seals and many more.
show more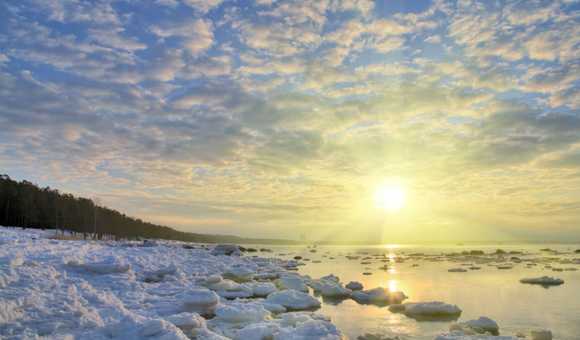 Arctic Ports
Top Ports in the Arctic
Arctic Ocean
The world's northernmost territory is something awesome to behold. Unlike the South Pole, which lies on a land mass, the North Pole is actually situated in the middle of the Arctic Ocean amidst constantly shifting icefloes, and as such is a destination that only few researchers are privileged to visit. Instead, cruises around the Arctic will take you to breathtakingly beautiful destinations in Iceland, Greenland, Spitsbergen and Norway.
The summer months between July and September are the times to visit since this is when the ice packs recede. This is also the time of year when this extreme weather region enjoys a brief respite from the harsh wintery conditions and the Arctic summer kicks in. A cruise in the Land of the Midnight Sun will be unlike anything you have ever experienced – an endless day lends life an utterly relaxed pace and is very freeing. Combine this with the beautiful remote scenery that you sail past and you have a recipe for a magical and utterly otherworldly holiday.
Snow-covered mountains, bird-covered islands, boiling mud pools, spurting geysers, jaw-dropping glaciers and imposing waterfalls are just some of the sights that await you on a cruise in the Arctic Circle. The Arctic region is also home to a staggering variety of flora and fauna – polar bears, walrus, seals, manatees, musk ox and narwhal are just some of the species you can spot either from the decks of your ice-breaker vessel or whilst on a shore excursion. Whale-watching is another once-in-a-lifetime experience that you must do whilst on a cruise here. Other shore excursions will see you snow shoeing, being pulled along on a sled by husky dogs, hot air ballooning, kayaking, fishing, hiking, and of course taking plenty of photographs all the while. In short – prepare yourself for an exhilarating time!