The fifth largest, the coldest, windiest and driest continent on the planet - if these aren't tempting enough, voyage to Antarctica for the penguins, the whales and the seals.
Antarctic Ocean
Antartica is home to some of the world's most extraordinary species including enormous whales, the Weddell seal and the emperor penguin. Antartica can be described as a vast white wilderness of surreal remoteness, extreme and perpetual cold and heart-stopping views. Experiences in Antartica may include whale-watching, climbing and conquering Antartic peaks, kayaking in the icy waters and experiencing the wonders of Antartica's groundbreaking glaciers and polar ice caps. The sheer size and grandeur of Antartica is powerful and overwhelming, a glistening and untouched land of floating ice towers and distinct wildlife. It is simply incomparable to any other place on earth.
This individuality and harshness makes Antartica a must see destination and what better way to do so than on a cruise through the tranquil waters of the Antartic ocean. It is a land of inspiration, bound to provoke appreciation of the parts of the world that never cease to amaze. An Antartic cruise will give you the opportunity to meet the penguins on Snow Hill Island, encounter the water's fascinating whales and cruise the Lemaire Channel and Paradise Harbor. You can take in the jaw dropping views that encapsulate your path through the icy waters while sailing, or even kayaking. There are no limits. Experience life through a wholly new kaleidoscope on board an unforgettable cruise.
show more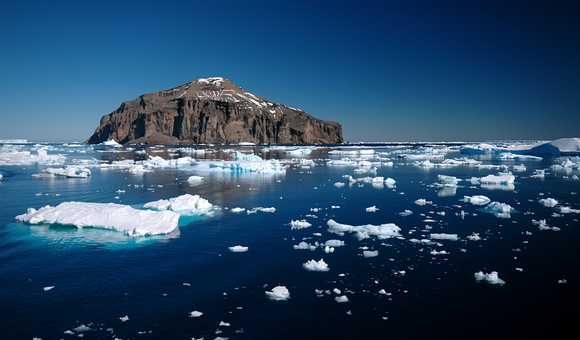 Our Recommendations
Luxury Expedition Cruises
Antarctica ports
Ports in Antarctica
Antarctic Ocean
Cruises to Antarctica, the White Continent
A cruise to the White Continent will be a once-in-a-lifetime adventure.
This ice-covered region of the Southern Hemisphere draws in fewer than 20,000 cruise passengers annually and is not for those who expect a mainstream cruising experience. If you want to savour the delights of vibrant onboard shops and casinos, then a cruise to Antarctica is not for you! Instead, the fascination of the White Isle lies in its sheer beauty and in experiencing the imposing, all-powerful force of nature. For this coldest, driest and windiest landmass on the planet is actually a wildlife paradise; Antarctica boasts an unrivalled abundance of flora and fauna. Spending a few days sharing your world with seals, penguins and flocks of screaming birds will be a thrilling experience. Excursions will see you hiking and kayaking and whale watching, and in the evenings you will be treated to informative lectures on the climate and geography of this dramatic landscape.
Antarctic Vessels
There are a surprising number of cruise lines that will sail you to Antarctica. Some of the most experienced operators in these waters are Oceanwide Expeditions, Quark Expeditions, and Holland America Line. Their ships are without fail modern and comfortable. Unlike larger ocean-going cruise ships operating elsewhere in the world, these ships will not come furnished with show venues, waterparks, and twenty different dining rooms. What they do offer is a friendly, intimate atmosphere, cosy bars and dining rooms, and panoramic lounges. If you are looking for a vessel to rival the more mainstream options and transport you in absolute luxury, then you should consider the five-star cruise lines Seabourn and Silversea Cruises. Their ships come with exquisite furnishings (think marble bathrooms) and 24-hour butler service. All vessels cruising these waters have ice-strengthened hulls to ensure absolute safety. Some of the more robust expedition and research cruise ships are actually icebreakers that can cut paths through the ice to reach the more out-the-way destinations.