Windstar Cruises
Unique masted sailing ship cruises with a casual atmosphere.
Windstar Cruises
Founded in 1986, Windstar Cruises, otherwise known as the world's best small ship cruise line, provides luxury cruising in private yacht style with pampered, personalised service. A cruise with Windstar allows you to relish intimate cultural experiences in a casual atmosphere with fine dining. Each vessel, such as the Wind Star, Wind Spirit, Star Breeze or Wind Surf has a sports marina allowing for water sports in certain ports from Kayaking and Snorkeling to windsailing, paddle- boating, water skiing and more. Embrace the ocean's rhythm en route to Italy, Greece, Tahiti, the Caribbean and much more.
Why not choose a themed cruise, custom made for exploration? Try a culinary and wine cruise and taste the traditional dishes of Spain and France. Windstar cruises are perfect for adults of all ages who enjoy the laid back, casual atmosphere of a smaller ship. Step ashore to discover amazing cities out of the reach of larger ships. Dive among coral cliffs in Tahiti, nestle into picturesque Mediterranean ports, and be inspired by the fjords of Iceland.
show more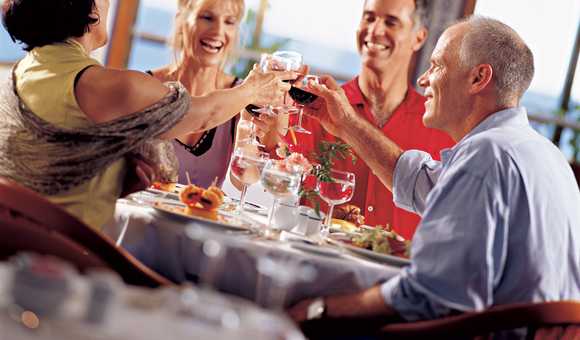 Our Recommendations
Cruises to Central America
Windstar Cruises
Windstar Cruises
Windstar Cruises is the leader in small ship luxury cruising. Escape the throngs of people and the lofty heights of enormous cruise liners and come aboard a yacht-style luxury cruise with Windstar Cruises. The phrase 'intimate and luxurious' encapsulates all that Windstar Cruises represents. This company is perfectly suited to those seeking a more personal cruise experience. The company's flagship the Wind Surf has a capacity of just 308 which suits passengers who prefer to feel like privileged guests as opposed to ordinary passengers.
As the majestic vessels of Windstar Cruises make grand entrances into port with billowing sails, so too can passengers make an entrance aboard with a cocktail reception amidst the new finishes and furnishings of these magnificent ships.
Windstar Cruises allows you to travel to astounding places and immerse yourself in their rich cultures, learn their customs and connect with them in an intimate way.
Windstar Cruises' current fleet consists of 6 breathtakingly beautiful ships. These include; the Wind Spirit, Wind Star and Star Pride, among others.
Luxury Cabins and Suites
The indulgence continues in the modern cabins and suites where you will be greeted by stunning arrangements of fresh flowers and fruit (the signature of Windstar Cruises). On board you have the choice to book into an ocean-view cabin, a suite or a bridge suite. You are guaranteed to enjoy 5-star luxury no matter which cabin you choose as Windstar Cruises has achieved the perfect balance of modernity and authenticity to enhance the experience of its guests.