Uniworld Boutique River Cruise Collection
Ultimate luxury on river cruises to intriguing destinations.
Uniworld River Cruises
Uniworld offers luxurious, carefree, effortless and all-inclusive river cruises. Among the excellent inclusions on a cruise with Uniworld are an abundance of personalised excursions led by English speaking local experts, all onboard and offshore gratuities, in suite butler service, all meals onboard and unlimited beverages. You can enjoy VIP treatment in terms of excursions- a number of exclusive excursions are offered only by Uniworld cruises meaning you won't be able to experience them with other cruise lines. And what's more is that they're all included in the price.
Uniworlds' art infused ships are award winning and unique. Each vessel displays works by famous painters, master craftsmen and furniture designers commissioned exclusively for Uniworld ships. Sail to Europe with River Beatrice or S.S Antoinette, Eqypt with River Tosca, Vietnam with River Orchid or Russia with River Victoria and be amazed by sublime artistry.
Every day on board offers a colourful array of activities to pass the time from port to port, including exercise and wellness classes and an impressive fitness center. Make the most of the entertainment such as talented local performances, music, dance, traditional arts and signature lectures onboard.
show more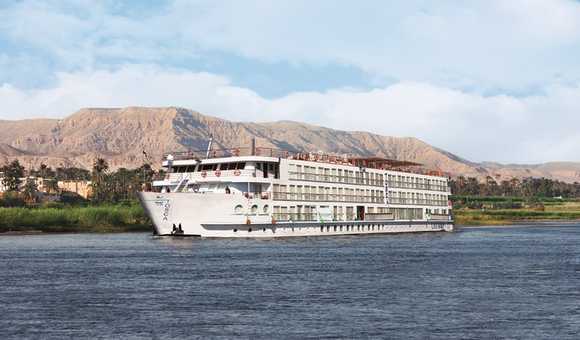 Uniworld Boutique River Cruise Collection