Swan Hellenic
Small ship company famous for their enrichment experiences.
Swan Hellenic
Swan Hellenic Cruises is a one ship cruise line which offers you cruises to exotic destinations. Swan Hellenic Cruises operate a partially inclusive rate, whereby the shore excursions are all included within the price of the cruise fare. Their only ship, the Minerva, has an atmosphere similar to that of a country house hotel, and is pleasing to the eye with paintings and maps lining the corridor walls. There are two dining areas onboard the Minerva which both offer open-seating: a restaurant and a cafe. Cuisine ranges from a breakfast and lunch buffet to a freshly prepared dinner.
Additional areas are offered for relaxation and mingling between passengers, such as a main lounge, two lounge bars, a smoking area, a library, a gym and a hair salon. Entertainment is provided in the main lounge and consists of educational talks and live music. Lounging on deck chairs along the pool side is also popular amongst guests. The atmoshpere onboard is well-mannered and cruises aim to maximise learning experiences whilst exploring the history, politics, religion and culture of each of the regions visited.
show more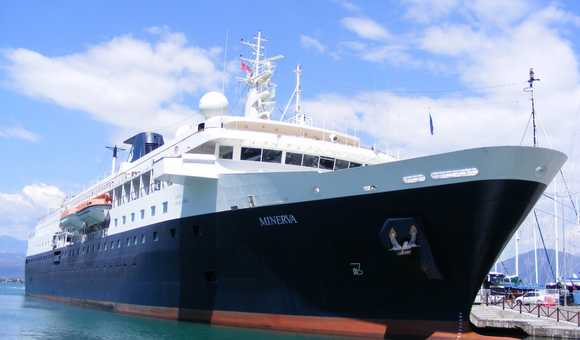 Our Recommendations
Cruises to Northern Europe