Crystal Cruises 2018 / 2019
Top rated luxury cruise line, with impeccable service and incredible destinations.
Crystal Cruises
Crystal cruises offers large scale luxury cruises on three outstanding ships, the Crystal Serenity, Symphony and the new Crystal Esprit. Crystal cruises welcome everyone, from families and children of all ages to older clientele. The ships have upgraded children's facilities and activities There is an exceptional choice of over 2000 quality activities and unparalleled shore excursions at your disposal both on and off the ships.
The 'You Care. We Care' programme or 'Crystal Voluntourism Adventures' will add perspective and value to your shore excursions and broaden your experiences in the unique places you discover. This programme is included on every itinerary whose stance is to combine meaningful tourism with adventure. It entails allowing passengers to make a difference in local towns. In harmony with this, Crystal strives to preserve and care for the world's historical sites.
Crystal cruises touch virtually every corner of the world so there is no limit to where you can explore, from Africa to Antartica, the Mediterranean, Middle East and beyond.
show more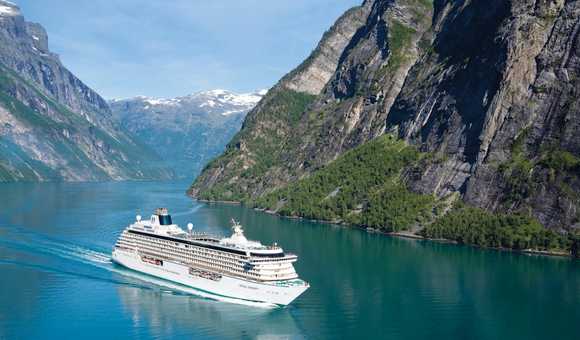 Crystal Cruises
Crystal Cruises think of themselves as the best cruise line on the planet. And to be honest, they haveTravel + Leisure and Condé Nast Traveller, which is more than any other hotel, resort, or cruise line. They are consistently ranked among the world's top luxury resorts on land and sea. So, when you book yourself a holiday on a six star Crystal Cruises ship, you know you're in for something special.
Luxury Service
Crystal Cruises is open about the secret of its success – it's all about service. Crystal Cruises' staff has it down to a fine art; they are friendly without being overbearing and highly sophisticated without being archaic. When you step on board as a returning guest you will be greeted with a genuine smile by staff who remember your name and your favourite drink.
Destinations of Crystal Cruises
If you don't already have a destination in mind, you will soon be stuck for choice after seeing all of Crystal global destinations. It even has a sizeable variety of around-the-world cruises, the longest of which last over 100 days. But if circumnavigating the globe sounds a step too far, take advantage of the enormous selection of destinations offered by Crystal and go somewhere less-travelled. Let yourself be enthralled by the exotic traditional cultures of Asia while you sail around Bali, Singapore and Hong Kong. Sail from South America to South Africa and do some wildlife watching and wine tasting. Celebrate in Brazil or sail along the vibrant Panama Canal.
If you are feeling adventurous, wrap up warm to discover the majestic scenery of the world's coldest regions. Crystal Cruises was the first company to sail the Northwest Passage, a stunning route from Alaska to Canada to Greenland and then back down to New York. Or you could also go on a once-in-a-lifetime Antarctic adventure and discover beautiful rugged landscapes on horseback.