Cruise with Europe's largest and most experienced cruise line.
CroisiEurope
CroisiEurope Cruises is renowned as being the largest river cruising line based in Europe. It is a French, family-run, river cruising company with a fleet of forty-three ships, comprised mainly of barges with a few larger river cruises as well as ocean ships. CroisiEurope operates four chartered river cruises which travel beyond European borders and journey throughout Volga, Burma and Africa. They also expanded their itinerary further afield by adding distant hotspots to their list of available destinations in 2007 with the launch of their first ocean cruise. Evening entertainment is available onboard and is largely traditional, ranging from crew shows to musical shows.
CroisiEurope cruises are unique in their budget base fares. Cuisine onboard, including lunch and dinner and unlimited drinks as well as rich wines and beer, is all included in the price of the fare. Passengers onboard tend to be of European origin, with the mojority of them being French. The afforadable prices, however, attract a selection of customers from a wider scale of location.
show more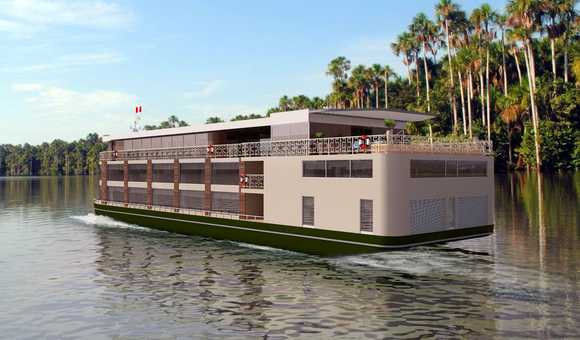 Our Recommendations

Delightful Douro to Magical Mediterranean
24 Nights with the Fernao De Magalhaes
07.05.2017
CroisiEurope
CroisiEurope Cruises
CroisiEurope Cruises was founded in 1976 and has been cruising Europe's most beautiful waterways ever since. This is a value cruise line which is an alternative to the more recognized companies but rest assured, it does not compromise on the luxury and expertise one would expect from a cruise line of renown. It is one of the most well-established cruise lines in the market of river cruises and it takes full advantage of its experience to deliver a singular experience to passengers.
CroisiEurope Cruises' value all-inclusive-pricing includes not only your accommodation in a beautiful outside cabin with views, but also the hidden extras like port taxis, entertainment, all meals, complimentary beer and wine at lunch and dinner and the package even grants you access to an open bar for the duration of the voyage.
Its impressive fleet is comprised of over 30 streamlined vessels which cater for both river cruises and oceanic adventures. Accommodation capacity ranges from 100 to 180 passengers which is perfect for travellers seeking a more intimate cruising experience. These majestic ships are all spacious, spotless and the facilities aboard will leave you wanting for nothing. The staff are warm and friendly folks who are meticulous in their efforts to enhance your cruise experience. In fact, one could say that the trademark of CroisiEurope Cruises is the crew's geniality.
Life On-board with CroisiEurope Cruises
CroisiEurope Cruises offers exquisite cuisine to passengers from dawn 'til dusk. Begin your day with a tantalising breakfast buffet comprising of delicious dishes which reflect the rich culture of your current destination. While you wheedle away the hours relaxing in the spa or taking in the stunning panoramic views as you drift down a glimmering river, the expert chefs aboard each ship will work diligently to deliver you a sumptuous 3-course meal for both lunch and dinner. The foodies among you will not be disappointed with the delicious cuisine and, of course, the fine wines which are matched precisely with your meal.