Costa Cruises
Experience the warm Italian ambience, vibrant entertainment and a wide range of beautiful destinations.
Costa Cruises
Costa Cruises offer a multinational experience and appeal primarily to those who enjoy an international atmsophere by travelling with individuals with a variety of languages, cultures and customs. Costa cruises are very popular amongst European passengers in particular and an Italian ambiance is to be found onboard due to their partnership with Italian brands like Barilla, Illy Caffe, Nutella and Ferrari wines. Rich decor coincided with regional wines are included in the Italian cuisine focus onboard. A wide variety of cruise destinations and cruise durations are offered by Costa which mainly travel throughout Northern Europe, Asia, the Caribbean, Transatlantic and beyond.
Costa is renowned for its appeal to a wide range of ages ranging from inexperienced first-time cruisers to retired cruise enthusiasts. While it offers fun and active opportunities, it also supports family audiences. Onboard activities include vibrant entertainment and luxurious services including the Samsara Spa, which is renowned for being one of the best spas at sea.
show more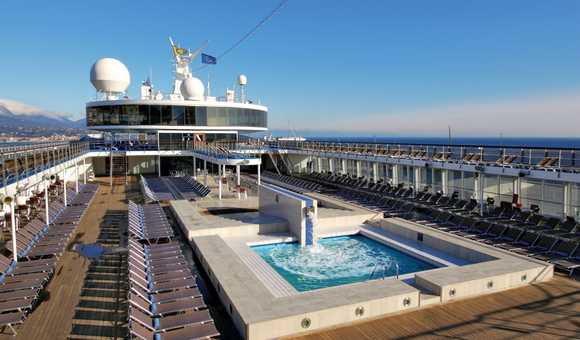 Our Recommendations

Denmark and Norway from/to Copenhagen
7 Nights with the Costa Favolosa
May 2017 - September 2017
Costa Cruises
Costa Cruises
Cruise today, sail away with Costa Cruises! Based in Genoa, Italy, Costa Cruises is a cruise line renowned for its warm Italian ambience, vibrant entertainment and a wide range of fantastic destinations. If that's not enough, bask in sheer luxury at the Samsara Spa, one of the finest spas at sea.
Costa Cruises provides a wide range of packages to take you to some of the most sought-after travel destinations in the world, those of which include the Indian Ocean, theMediterranean Sea and cruises to the Norwegian Fjords.
Costa Cruises' Fleet
As Europe's largest cruise operator, Costa Cruises offers some of the most extensive itineraries combined with the largest choice of ships available.
Become enchanted by the charming magic of Costa Favolosa, Costa Cruises' very own fairytale castle. This elegant jewel of the sea is custom-built with state of the art technology. Surrounded by magic, cross the threshold into a delightful paradise and be amazed at Costa Favlosa's delightful atrium enriched with sparkling diamond-shaped decorations and regal entertainment. Treat yourself to some pampering in Costa's two-level Samsara Spa, with features that include a thalassotherapy pool, Turkish bath and UVA-ray solarium.
Experience the sheer luxury and comfort of a cruise on one of Costa neoCollection's fantastic ships. Costa neoRiviera will not disappoint, with longer stop overs and exotic destinations, travel connoisseurs can escape from the usual routes and enter a new dimension of travelling that will excite. Inspired by the charm of the Italian Riviera, the Côte d'Azur and the captivating Amalfi Coast, you will be seduced by Costa Riviera's charming ambience and impressive character.