Aranui Cruises
Experience the unusual ancient culture, meet the proud Marquesans, and immerse yourself in the untouched places of the French Polynesia.
Aranui Cruises
Compagnie Polynesienne de Transport Maritime is a third generation maritime company which operates the Aranui, a passenger and freighter vessel in French Polynesia. Over the past 30 years, Aranui has helped to revitalize the Marquesas culture and has has largely contributed to the local economy of the islands by exposing them to over 45,000 passengers. Aranui put the Islands on the map and created substantial interest for the region.
Aranui provides the Marquesas with a link to the outside world. Experience Papeete, Tahiti, Nuku Hiva, Tahuata, Bora Bora, Fatu Hiva, Rangiroa and more with Aranui where you will be gratefully and enthusiastically received by locals. For many years, Aranuis ships have served as a lifeline to the people of Marquesas bringing supplies to their villages.
An expert Polynesian crew will welcome you onboard the friendly atmosphere of the Aranui 5.Enjoy a refreshing dip in the pool, relax in the spa and learn about the Marquesas Islands from guest lecturers. Furthermore, you can perfect your dance skills, explore the library or the local and imported treasures of the boutique. Entertaniment includes the Polynesian rhythms of the Aranui band and learning the Tahitian Waltz.
show more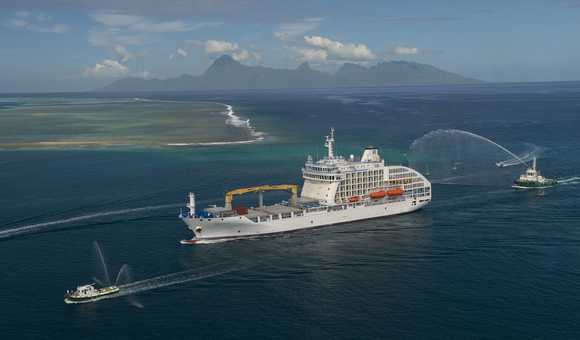 Our Recommendations
Adventure to Magical Marquesas
13 Nights with the Aranui 5
November 2016 - December 2017
Adventure to Magical Marquesas
13 Nights with the Aranui 5
November 2016 - December 2017
Adventure to Magical Marquesas
13 Nights with the Aranui 5
November 2016 - December 2017