American Queen Steamboat Company
Steamboat river cruises with charm and class.
American Queen Steamboat Company
The American Steamboat Company is an award winning American river cruise company offering a personalised, historical, intimate and hassle free river cruising experience through American rivers with inclusive pricing. The elegant American Queen is proudly the largest riverboat ever built and the American Empress, with it's signature paddlewheel, serves as the largest riverboat in the Pacific northwest. Both ships feature libraries with a vast array of both fiction and non-fiction classics.
Look forward to included shore excursions at every port, nightly and broadway worthy entertainment in the 'Show Lounge' including performances by local artists and much more. In the 'Paddlewheel Lounge', sit back and relax to soft piano and solo evening performances. Listen to historians and guest speakers as they transport you to another captivating era with their stories and knowledge. These speakers offer insights on the culture and heritage of the Pacific Northwest. Indulge yourself in the acclaimed regional cuisine of celebrated American chefs in multiple dining venues such as the 'J.M White Dining Room' or the 'Front Porch Cafe'.
Cruises with American Queen Steamboat Company are ideal and optimal for well-traveled passengers who appreciate Victorian charm, antiques, swing and big band music.
show more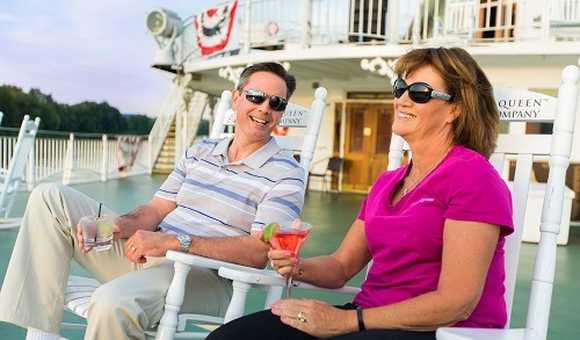 American Queen Steamboat Company