American Cruise Line 2017
Cruise down historic American rivers on a classic Steamship, with themed cruising and more.
American Cruise Lines
American Cruise Lines promises extraordinary, intimate and fulfilling small ship river cruising experiences through historic American waterways onboard the newest fleet of cruise ships in the world including Queen of the Mississippi, American Pride and Independence.. American Cruise Lines won the world travel award in 2015 making it North America's leading river cruise company. In addition, the company boasts many more travel awards from 2012-2015 which stand as testament to the expertise and highly personalized service implicit on a cruise with American Cruise Lines. Indulge in the relaxing ambience, sensational fine dining and locally grown menus onboard, as well as exciting shore excursions including Walking and guided Tours, Whale Museums, Whale watching, Fjord tours. Explore the attractions of New York or embark on a trolley tour through Annapolis, MD. Cruise to Alaska, the Pacific Northwest, the Mississippi, North and Southeast USA. Before you dine each evening, complimentary cocktails and hors d'ouevres will greet you as you relax to the memory of the days events.
show more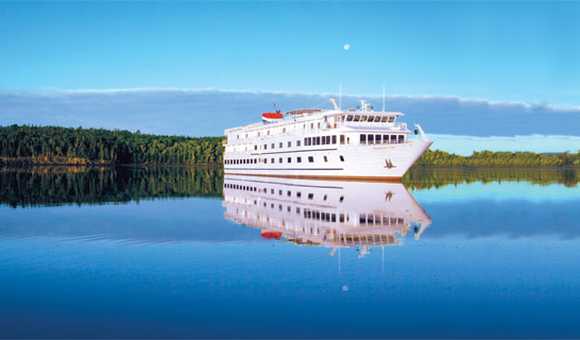 American Cruise Line 2017