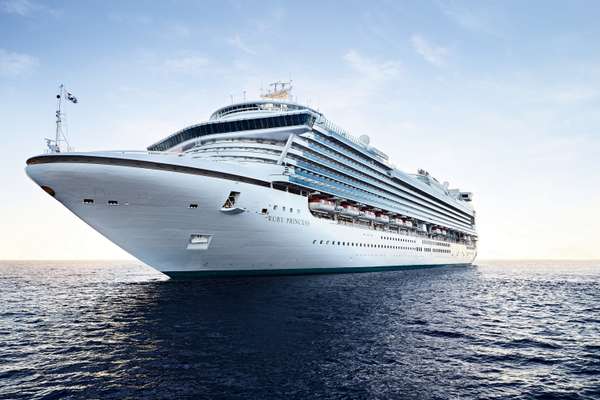 Cabins
The Ruby Princess is home to 1542 luxury cabins, 80% of which feature a private balcony with a wonderful ocean view. All cabins are at least 15m² large and have a private bathroom. The Suites all have spacious living areas where you can relax after an adventure-packed day on board.
Dining Information
The Ruby Princess chefs are true culinary artists who insist on serving the very finest cuisine - and it shows. Each menu is creative and the selection changes every day. Pair that with impeccable service and you're in for an unforgettable gourmet experience. There is a great variety to choose from: three main dining rooms, 'Salty Dog' gastropub, the 'Crown Grill' for steaks and seafood and much more. There is even a 24-hour buffet restaurant for you to enjoy fresh snacks around the clock.
Entertainment
To say the nightlife on board the Ruby Princess is entertaining is an understatement. Illuminating the stage in captivating productions, the performers at the 'Princess Theatre' are some of the most talented musicians, singers and dancers at sea. The Princess Signature Shows, lounge performances, movies and casinos are just some of the entertainment the guests enjoy.
Activities
The activities onboard the Ruby Princess are designed to stimulate, educate, entertain and inspire. You can be sure the crew will do their best to cover all the bases. And from art auctions to 'Lotus Spa', this ship is loaded with fun things to do.