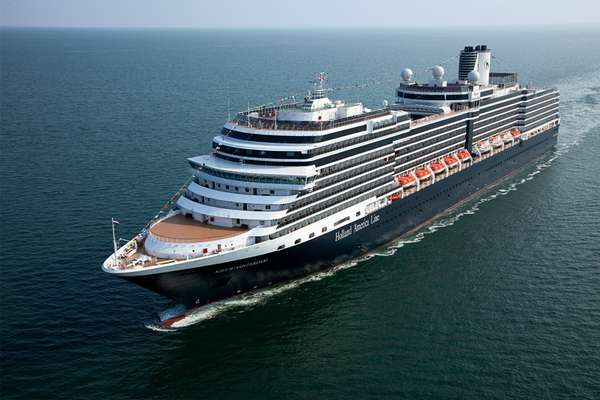 Cabins
The mNieuw Amsterdam can accommodate around 2100 passengers. When it comes to cabins, you have the choice between four main categories, each of which is bright, has a welcoming design, and offers at least 13 m² of space to relax. The luxurious suites range up to a total of 126 m² in size and come with many advantages. There is also a special spa category of cabins and suites, which includes a variety of spa equipment. Your cruise on board Nieuw Amsterdam is bound to be an incredible experience, no matter which cabin category you choose.
Food & Drinks
Come aboard the Nieuw Amsterdam for a delicious culinary adventure! Pan-Asian dishes can be found in the new Tamarind Restaurant, and traditional Italian meals adorn the menus in the particularly family friendly Canaletto Restaurant. The Pinnacle Grill is the place to go for high-quality steaks and seafood, all of which can be enjoyed with one of the many carefully-selected wines on the menu. A great variety of other cafés and dining rooms ensures satisfaction for everyone.
Entertainment
No matter if you're hoping for fantastic stage performances or continuing education opportunities, the diverse entertainment programme on board the Nieuw Amsterdam has something for every whim and wish. For example, you could even attend a digital workshop sponsored by Microsoft Windows. Of course there are also many age-appropriate activities for kids and teens, making it easy to make new friends.
Wellness & Fitness
Are you ready to set your soul free and let yourself be pampered? If so, it's time to visit the Greenhouse Spa & Salon. There you'll find a variety of offerings, including everything from face massages and beauty and wellness treatments to manicures.