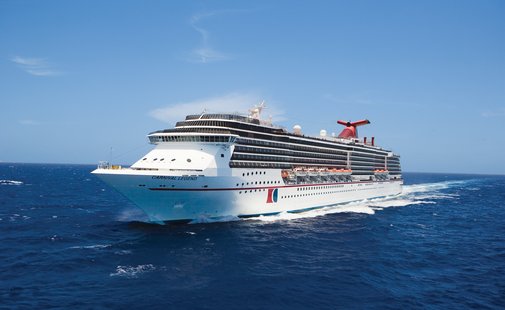 Cabins
Dream on in the great comfort offered by the stylish cabins on board the Carnival Legend. Each cabin and suite is treated to a 24-hour room service. No matter whether you would prefer a cosy inner cabin, an outer cabin with a window or balcony, or a luxury suite—this
Dining Information
The Carnival Legend offers a great variety of culinary specialties. Here you'll find The Steak House, where you should definitely book a reservation in advance, or you could visit the beautiful Bistro with an unbeatable view and delicious food, including specialty pizzas. Other options include the elegant À la Carte Restaurant, a sushi bar and the special offerings of the ultra-healthy Spa Carnival Menus. Great beverages of all kinds can be enjoyed in many different clubs, bars and lounges.
Entertainment and Activities
Enjoy life on board the Carnival Legend with different sporting activities and games, or let yourself be dazzled by spectacular shows. Take a trip down the Twister waterslide or refresh yourself with a dip in one of the swimming pools. Family fun can always be had with mini-golf, basketball and table tennis, or you could work out in the fresh sea breeze with a jog on the athletic track. An interactive children's programme provides fun for kids all day, and teens are welcome to hang out in the Club 02 for parties, video games and much more. Adults are invited to enjoy the quiet in the kid-free Serenity area. The casino, internet café and a variety of boutiques are also worth a visit. Evenings are known for their fantastic, Las Vegas-style shows, live music, comedy and entertainment from international artists. Special occasions on
Wellness and Sports
Find refreshment for the body and soul in the spa area of the Carnival Legend. Use the fitness centre and fitness courses for a hearty workout, then pamper yourself the rest of the time in the stillness of the sauna, steam bath or Jacuzzi. You could also treat yourself to a massage, manicure or new haircut.
Dress Code
As a relaxing atmosphere is the first priority of Carnival Cruise Lines, the dress code on board is casual and comfortable. The evening dress code is generally unrestrained. There will be formal occasions for which cocktail dresses and nice shirts with ties are recommended, though guests who would prefer not to participate in such events are welcome to dine in the casual atmosphere of a self-service restaurant.
Ship Data
In service since: 24 August 2002
Length: 293

metres

Number of decks: 12
Passengers: 2,124
Crew: 930
Languages spoken on board: English
Currency on board: USD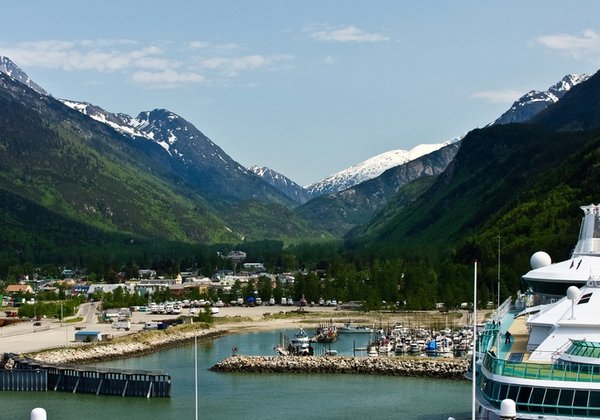 Glacier Sparkle from Seattle to Vancouver
Carnival Legend
p.p. from

on request
Harbours (6)
Seattle Vancouver
Show more offers
Carnival Legend
Sailing seasonally from Sydney throughout the year, Carnival Legend will offer 8 to 12 day cruises to the Pacific Islands.
Carnival Legend will offer wide spaces, an abundance of stateroom options such as balconies and interconnecting rooms and an unparalleled variety of activities.
Ready for a vacation of legendary proportions? Set sail on a floating resort so spectacular she needed a two-level promenade for all of her fabulous shops, lounges and nightclubs. And, with most of her staterooms featuring ocean views and the majority of those with private balconies, there should be no problem getting the perfect accommodations for your cruise. With her delicious dining — including a reservations-only supper club, wide variety of onboard activities and pampering service, this "Fun Ship" has already become a legend in her own time.